Syria
Geneva peace talks on Syria to restart amid clashes in Damascus suburb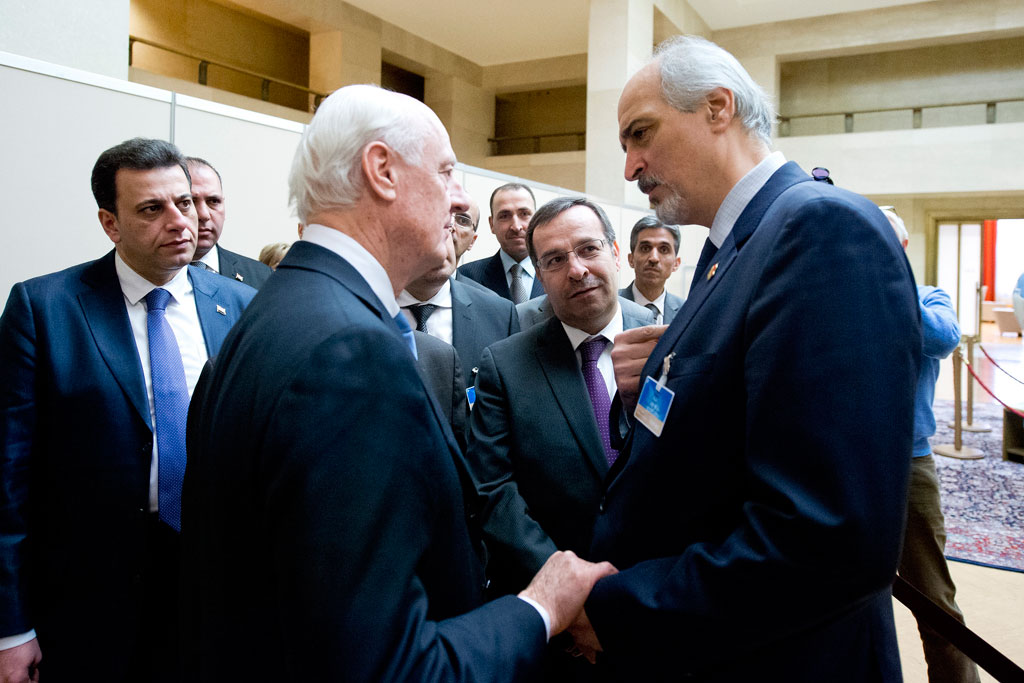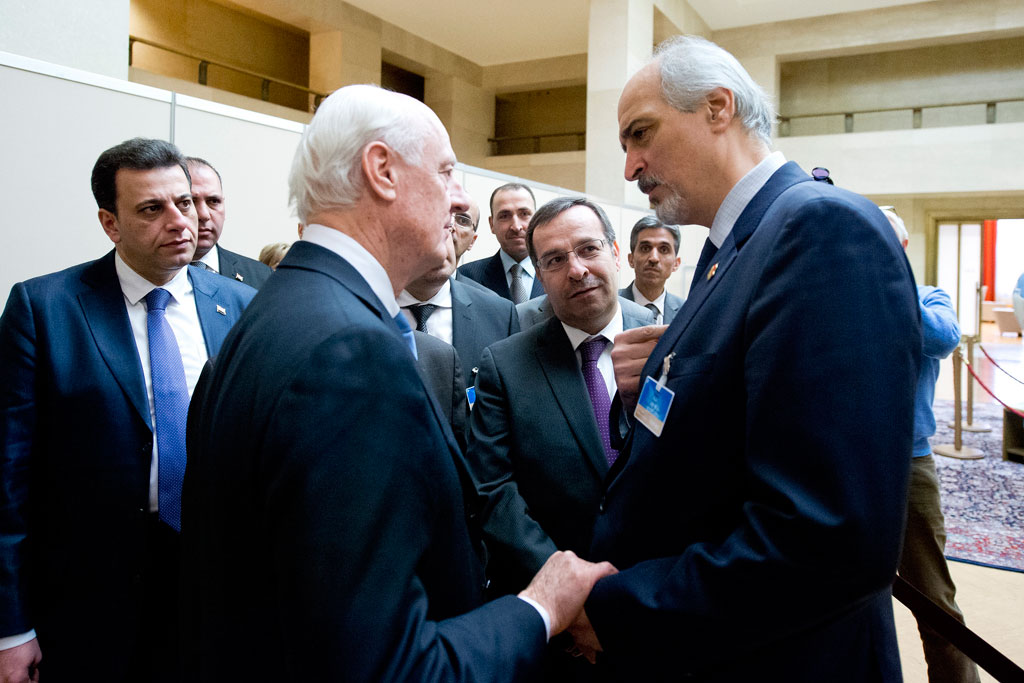 A new round of negotiations between representatives from the Damascus government and a delegation of foreign-sponsored opposition leaders aimed at ending Syria's conflict is set to resume in Switzerland later this week with the United Nations' Special Envoy for Syria Staffan de Mistura not in attendance.
UN spokeswoman Alessandra Vellucci said on Tuesday that de Mistura would not be on hand for the recommencement of the talks, but his deputy, Ramzy Ezzeldin Ramzy, would "engage the parties bilaterally" when talks restart in Geneva on Thursday.
She said de Mistura was traveling to Ankara and Moscow and would join the upcoming peace talks on Friday.
The senior UN official said Syrian government and opposition delegations had confirmed their attendance at Geneva peace talks on Tuesday.
"All invitees who had already attended the previous round of talks in February 2017 have confirmed their participation," Vellucci stated.
She highlighted that the forthcoming UN-sponsored negotiations on Syria's conflict would focus on governance, constitutional issues, and elections in addition to counter-terrorism, security and confidence-building measures.
De Mistura is trying to mediate a political agreement between Syria's warring sides. The two sides have not had face-to-face meetings in four previous rounds under his auspices since early 2016. He has presided over all those rounds.
The report came as Syrian government forces launched a counter-attack against al-Nusra Front terrorists in Maghazel al-Naseej (Textile Factories) area, which lies north of militant-held Jobar neighborhood on the outskirts of Damascus.
Earlier on Tuesday, the extremists had detonated a car bomb in eastern Damascus and carried out an attack from Jobar neighborhood. There were no immediate reports on casualty numbers in the two attacks.
Militant rocket attacks injure over dozen Syrian civilians
Meanwhile, at least 15 civilians were injured in two separate rocket attacks by foreign-sponsored Takfiri militants against residential districts in Damascus.
The civilians were injured when several rockets fired by Takfiri terrorists struck Masaken Barzeh and al-Shaghour neighborhoods.
Tens killed, injured in US-led strike near Raqqah
Furthermore, tens of civilians have lost their lives and sustained injuries when the US-led coalition purportedly fighting Daesh in Syria carried out airstrikes near the country's Daesh-held northern city of al-Raqqah.
The strike targeted a school in al-Mansurah township, Lebanon's Arabic-language al-Ahed news website reported.
Raqqah, on the northern bank of the Euphrates River, was overrun by the Takfiri terrorists in March 2013, and was proclaimed the center for most of the terrorists' administrative and control tasks the next year.
The US-led coalition has been conducting airstrikes against what are said to be the Daesh terrorists inside Syria since September 2014 without any authorization from the Damascus government or a UN mandate.
The coalition has repeatedly been accused of targeting and killing civilians. It has also been largely incapable of fulfilling its declared aim of destroying Daesh.
Syria has been gripped by foreign-backed militancy since March 2011. The UN envoy for Syria estimates that over 400,000 people have been killed in the conflict.