Europe
German businessmen make new Iran visit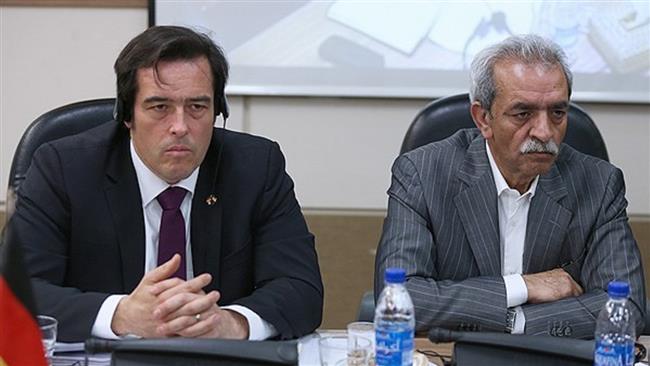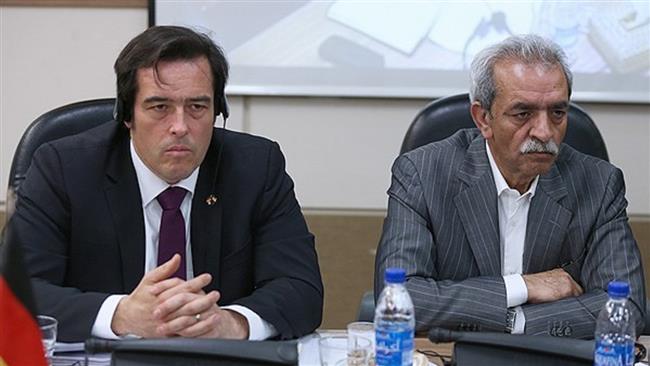 A group of German businessmen is visiting Iran for a second time in months to explore opportunities for investment amid hopes of sanctions relief for the Islamic Republic.
The delegates, led by Volker Treier, Deputy CEO of the Association of German Chambers of Commerce and Industry, have met with senior Iranian officials in Tehran.
After a meeting with Iran's Chamber of Commerce, Treier said Germany will continue to explore business opportunities in Iran regardless of the outcome of Iran's nuclear talks with global powers.
"What's important for us is to benefit from any opening too boost trade transactions with Iran," he said.
"Whatever the outcome of talks, our objective will not be affected and we will not be dissuaded," he added.
Treier, however, expressed hope that Iran and six world powers would reach a permanent agreement for the removal of sanctions imposed on Iran.
Iranian and German chambers of commerce meet in Tehran on April 26, 2015.
Gholam-Hossein Shafe'i, chairman of Iran Chamber of Commerce, said German companies are willing to invest in renovation of Iran's industries.
He said that Iran and Germany have moved ahead with their economic cooperation despite restrictions imposed in recent years.
Shafe'i, however, expressed regret that the sanctions cut Iran-Germany transactions by half to $3 billion.
He said that Germany can be a reliable partner for Iran's saffron, carpet and dried fruits export to Europe.
The sanctions were imposed on Iran at the beginning of 2012 by the US and EU claiming that there is a military aspect to Iran's peaceful nuclear program; an allegation Iran categorically rejected.
The Islamic Republic and the P5+1 group of countries – the US, the UK, France, Germany, Russia and China – reached an interim agreement on the Islamic Republic's nuclear program in the Swiss city of Geneva last November, which led to relative loosening of sanctions against Iran, paving the way for further cooperation in various economic fields, especially in energy sector, between Iran and other countries.