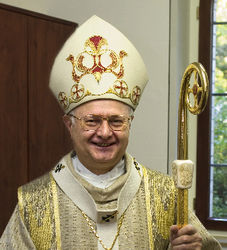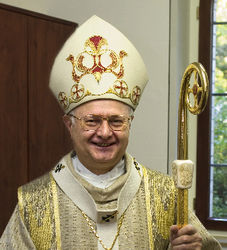 Germany's Catholic leader Archbishop Robert Zollitsch expressed support for the controversial western military campaign in Libya.
Talking to Saturday's edition of the daily Hamburger Abendblatt, Zollitsch said he could understand the reasons for the western military mission in the north African country.
He reiterated the military operation was 'generally justifiable,' if it proved to be true that troops loyal to Libyan dictator Colonel Moammar Qadhafi had been on the verge of creating a bloodbath in the eastern part of the Arab country.
Meanwhile, Zollitsch also lashed out at the West for having sold arms to Qadhafi which have now been used to crush the popular Libya uprising.
Germany has reportedly played a major role in arming the Qadhafi regime in recent years.
German arms exports to Libya totaled 83.5 million euros between 2005 and 2009 and included weapons like helicopters, radar systems, electronic communication equipment and all-terrain vehicles, the Berlin government said in a response to a recent parliamentary inquiry.
In 2009 alone, German arms sales to the Libya reached 53.2 million euros.
Germany's overall arms export to the volatile Near-and Middle East region hovered around 1.1 billion euros in 2009 and included other recipient countries like Egypt, Bahrain, Saudi Arabia, Kuwait and the United Arab Emirates.