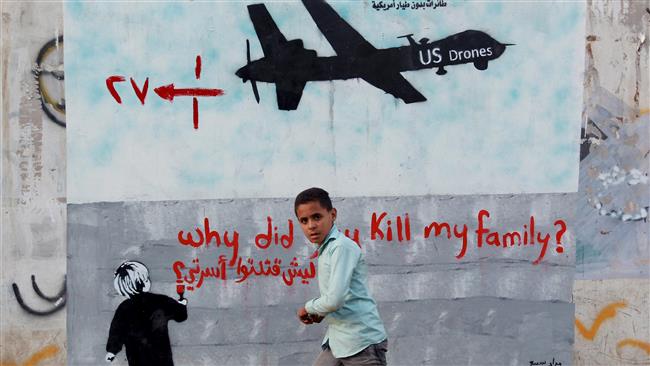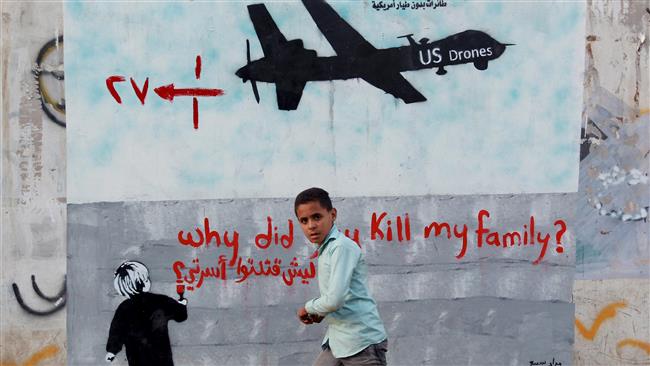 A court in Germany has rejected a case filed against the German government by relatives of two victims of a 2012 US drone attack in Yemen that calls for the European country to hold responsibility for hosting a US air base used for deadly drone attacks.
The men, who have lost two relatives in the airstrike, were not present in the court on Wednesday in the city of Cologne. The European Center for Constitutional and Human Rights and the rights group, Reprieve, represented the complainants.
Germany hosts the Ramstein Air Base, which is a US Air Force base in the state of Rhineland-Palatinate, southwest of the country.
The entrance of the US Ramstein Air Base in Germany.
The individuals argued that Berlin is to blame as Washington uses the air base in Germany for the drone strikes.
The German government should hold legal and political responsibility for the air raids and work to stop operations in the US air base, the plaintiffs say.
Before the start of the case, Judge Raphael Murmann-Suchan of the administrative tribunal in Cologne said the three complainants are calling for the German government "to condemn the use of the US base in Ramstein for drone attacks in Yemen."
"The complainants allege that the airbase in Ramstein is being used, in different ways, for drone strikes in Yemen. First, the complainants claim that analysts evaluate position images of drones in Yemen and that data for controlling drones and shooting rockets is transferred from Ramstein to Yemen," he added.
However, the ruling by the Cologne administrative court says based on treaties between the United States and Germany, authorities in Berlin have limited influence on the activities of the Ramstein Air Base.
Berlin has to balance its actions with "foreign and defense policy interests," the court ruling read.
Reprieve's legal director, Kat Craig, says evidence shows that the Ramstein Air Base is used to pass on flight control data from drone operators in the US to the aircraft flown in the Middle East. The German government denies the idea.
How a US drone took lives in Yemen
Salim bin Ali Jaber and Walid Abdullah bin Ali Jaber lost their lives in a 2012 US drone airstrike on the village of Khashamir in eastern Yemen. The killer drone fired five missiles into the village.
The deaths angered the villagers, particularly as Salim was said to be against the al-Qaeda militant group, whose strongholds in Yemen are the alleged targets of the US drone attacks.
Protesters in the Yemeni capital, Sana'a, chant slogans during a gathering to condemn the US drone attacks in Yemen, April 24, 2014. (© AFP)
Faisal bin Ali Jaber, a complainant in the case, has said his brother-in-law and nephew would have still been alive "without Germany," adding that the "US would not have been able to fly drones over Yemen" if it were not for the air base in Germany.