Europe
Iran
Middle East
German, French FMs discuss JCPOA preservation as Iran moves to limit nuclear inspections
German Foreign Minister Heiko Mass has exchanged views with his French counterpart, Jean-Yves Le Drian, on ways to preserve the 2015 nuclear deal between Tehran and major world states as the deadline set by Iran for the removal of unilateral US sanctions draws near.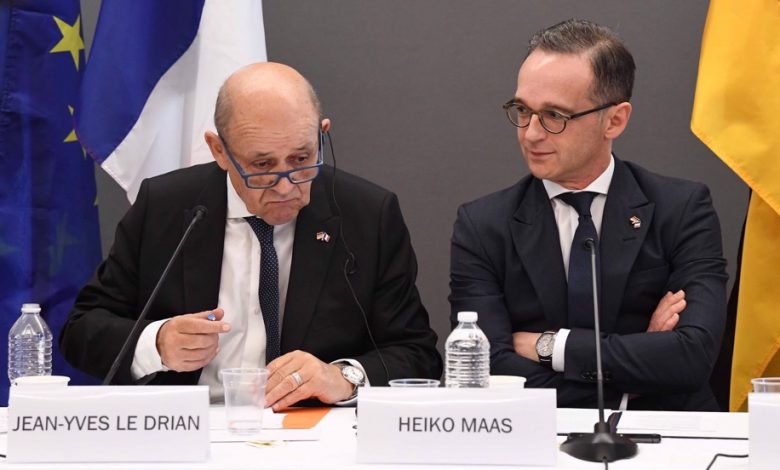 In a post on its Twitter account on Monday, the German Foreign Office said the two top diplomats held a "trustful discussion" over phone about a range of issues, among them the Joint Comprehensive Plan of Action (JCPOA).
On Sunday, British Foreign Secretary Dominic Raab said that he had discussed "the nuclear issue around Iran" with US Secretary of State Antony Blinken.
The developments come ahead of February 21, when Iran, under a legislation passed last December by the Parliament (Majlis), is set to end the voluntary implementation of the Additional Protocol to the nuclear Non-Proliferation Treaty's Safeguards Agreements unless the US lifts illegal sanctions against the Islamic Republic.
The Additional Protocol allows snap visits by the International Atomic Energy Agency (IAEA) of Iran's nuclear facilities.
However, the Iranian law, dubbed the Strategic Action Plan to Counter Sanctions, requires the government to limit IAEA inspections to declared sites only and revoke its short-notice access to any location seen as relevant for information-gathering, unless other parties to the JCPOA fully comply with the accord.
The JCPOA was reached between Iran and a group of countries then known as the P5+1 — which included the United States, Britain, France, Russia, China, and Germany — in July 2015. It was ratified in the form of UN Security Council Resolution 2231.
However, in May 2018, then-US president Donald Trump unilaterally pulled his country out of the JCPOA and re-imposed the sanctions that had been lifted under the UN-endorsed deal.
Iran remained fully compliant with the JCPOA for an entire year waiting for the co-signatories to honor their commitments and offset the impacts of the US withdrawal.
But, as the European parties continued to renege on their obligations, the Islamic Republic moved in May 2019 to suspend some of its JCPOA commitments under articles of the deal covering Tehran's legal rights in case of non-compliance by the other side.
The new administration of US President Joe Biden says Iran should move first to restart the JCPOA.
However, Tehran says it will retrace its nuclear countermeasures once the US lifts its sanctions in a verifiable manner.