Europe
German police ban PEGIDA rally over security reasons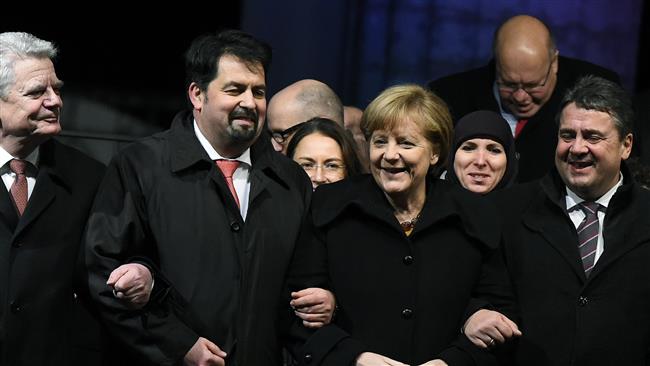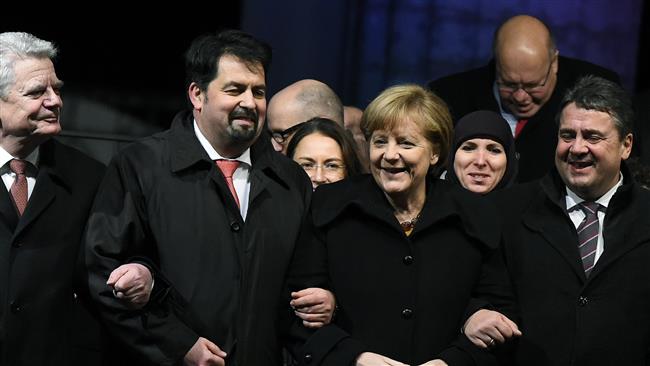 The German police have canceled a planned demonstration by the far-right PEGIDA movement in the eastern city of Dresden.
On Sunday, Dresden police banned a rally organized by the anti-Islamic movement due to a "concrete threat."
There have been reports that some "assassins" might try "to mingle among the protesters … and to murder an individual member of the organizing team of the PEGIDA demonstrations," read a statement issued by Dresden police on Sunday.
The rally was scheduled to be held on Monday.
The German security officials also banned all public open-air gatherings for 24 hours in the eastern city.
Meanwhile, German Chancellor Angela Merkel lashed out at the anti-Islamic trend that is gaining momentum in Germany and other European counties following the recent terrorist attacks in France which left 17 people dead.
"We will not allow ourselves to be divided by those who, in the face of Islamist terror, place Muslims in Germany under general suspicion," Merkel said on Sunday.
"There must be no ostracism of Muslims, no sweeping suspicions.… As chancellor, I will come to the defense of Muslims in this country against that," she added.
The PEGIDA movement, which is a staunch opponent of Muslims and asylum seekers, began to launch its rallies in October and has managed to attract thousands of supporters across Germany since then.
PEGIDA is a German acronym which stands for the "Patriotic Europeans against the Islamization of the West."