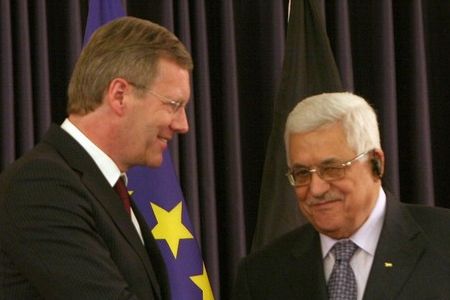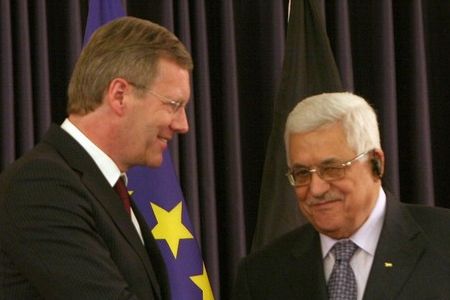 Despite a stalemate in direct talks between Israel and the Palestinian Authority, German President Christian Wulff has urged the two sides to broker a deal.
"On this trip, my conviction has grown strongly that peace is possible with the goodwill of all parties," said Wulff during a joint press conference with acting Palestinian Authority Chief Mahmoud Abbas in the occupied West Bank on Tuesday.
The negotiations were stalled after Israel refused to extend its partial 10-month slowdown on the construction of settlement projects.
Abbas has said that he will not return to the talks unless Tel Aviv completely freezes settlement activities.
Palestinians argue that the settlement construction, which contravenes UN Security Council Resolutions 446, 452, and 465, is aimed at preventing the establishment of an independent Palestinian state.
Israel occupied al-Quds and the West Bank in the 1967 war and later annexed them in a move not recognized by the international community and the United Nations.
The German president arrived in Tel Aviv on Saturday and held talks with Israeli Prime Minister Benjamin Netanyahu and Israeli President Shimon Peres.