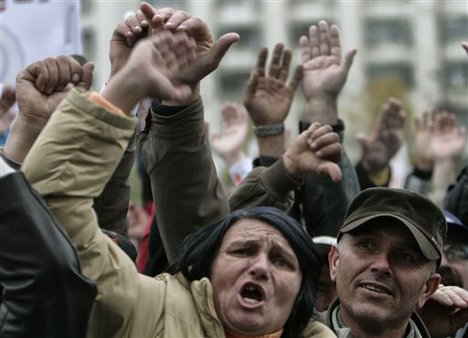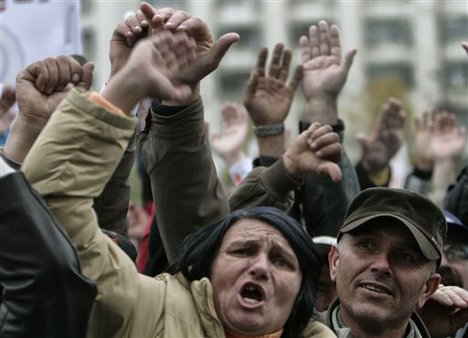 ens of thousands of teachers and civil servants have protested in a number of states in eastern Germany, calling for better working conditions and job contracts.
On Wednesday, several thousands marched through the streets of Potsdam, a Press TV correspondent reported.
Many schools across the eastern states of Germany shut mid-morning as teachers went on strike, the report added.
The german teachers demanded fairer deals and contracts for trainee teachers in the European country.
Police and other union workers joined them ahead of salary negotiations.
"People are dissatisfied. They want to work less and earn more. Nationwide they are demanding better salaries," Education Ministry Spokesman Stephan Breiding said.
German unions and employers failed to reach an agreement for some 600,000 workers across the nation.
Unions demand an average salary increase of 5 percent, while employers prefer further negotiations.
"Our priority, in addition to high wages, is to get union wages for temporary teachers. There are larger groups among civil servants, with no job contracts and should have a say in this matter," Negotiator for German Education Union Ilse Schaad told Press TV.
She also insisted that the protesters want equal rights and pay — not just between state employees and temporary teachers, but between eastern and western German teachers as well.