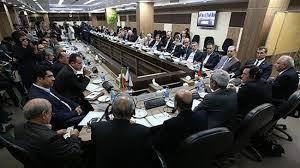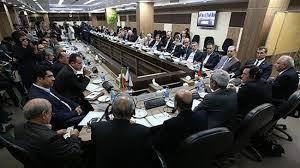 German companies are actively pressing their government to boost efforts to promote trade relations with Iran as Western sanctions over Tehran's nuclear program are being gradually lifted.
They have lambasted Berlin's inaction in pushing ahead for closer trade ties with Iran as other Western companies are flocking to Tehran in the wake of the last year's landmark Geneva nuclear accord and the April 2 Lausanne understanding.
A leading German trade official has expressed concern that his country could actually miss out on Iran's profitable market as other competitors are rushing to the Middle Eastern country to sign business deals.
President of the Federation of German Industries (BDI) Ulrich Grillo said Iran could be "an interesting market once the sanctions are removed", the IRNA news agency reported.
The German Federal Ministry of Economics estimates that Iran needs $100 billion of investment each year when the sanctions are lifted, the weekly Spiegel news magazine said last month.
According to Grillo, German companies are especially enjoying a good reputation in Iran and hence, they can surely be active again in the Iranian market.
"However, German companies have to hurry once the sanctions are lifted because the competition does not sleep," he warned.
BDI President Ulrich Grillo says German companies have to hurry once sanctions on Iran are lifted.
Germany has long been Iran's key trade partner in Europe but relations have nosedived in recent years. In 2013, bilateral transactions plunged below 2 billion euros.
Last year, German exports to Iran surged 30% to reach 2.4 billion euros as a result of partial lifting of Western sanctions.
In recent weeks, Germany has hosted a number of Iran trade conferences, culminating in last month's high-profile visit to Berlin by Iranian Minister of Petroleum Bijan Zangeneh. He met with German Vice-Chancellor and Economics Minister Sigmar Gabriel and heads of major German energy companies.
Several German delegations, including industry owners and investors, have also visited Iran in recent weeks.
Before sanctions were tightened against Iran four years ago, German companies exported just under four billion euros worth of goods and services to the country each year.
According to Der Spiegel, the federal government expects a strong increase in German exports to Iran if sanctions against Tehran are removed.
The German Deutsche Welle radio website, citing members of the German chamber of commerce, has said trade volume between Iran and Germany could rise to 12 billion euros if sanctions are removed