Turkey
Germany demo supports Turkey protests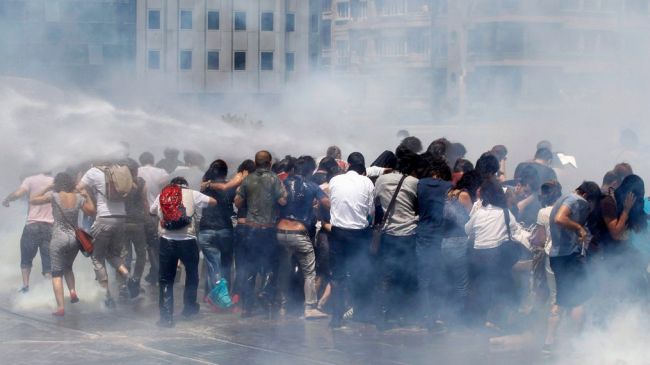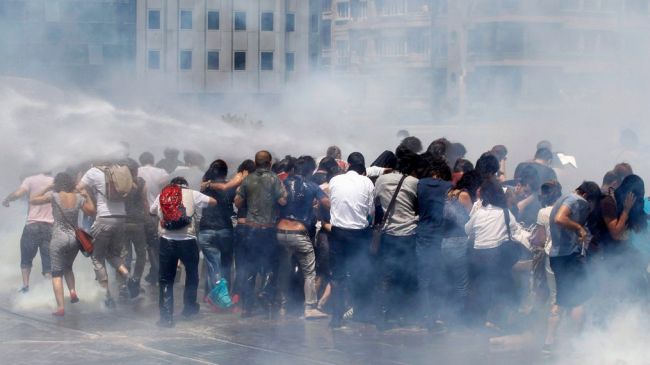 Thousands of people have staged a demonstration in Germany to voice their support for anti-government protests in Turkey amid violent clashes between demonstrators and the police in the country.
Reports said that around two thousand demonstrators rallied in the capital Berlin on Sunday and chanted slogans in support of the anti-government protesters in Taqsim Square.
Berlin is home to the largest number of Turkish expatriates.
On Saturday night, police stormed the protest camp in Istanbul's Gezi Park, firing tear gas and using water cannons to disperse thousands of protesters defying Prime Minister Recep Tayyip Erdogan's order to leave.
On Sunday, Erdogan said it was his "duty" to order riot police to evict protesters staying at Gezi Park.
"I said we were at an end. That it was unbearable. Yesterday (Saturday) the operation was carried out and it was cleaned up," Erdogan told a crowd of more than 100,000 supporters in Istanbul.
"It was my duty as prime minister," the prime minister added.
The unrest in Turkey erupted after police broke up a sit-in staged at Taksim Square on May 31 to protest against a government plan for the redevelopment of Gezi Park.
The Turkish prime minister has faced international condemnation for his handling of the crisis. Turkish police have also been strongly criticized for using excessive force against the peaceful protests.
Five people, including a police officer, have reportedly died in the clashes and more than 5,000 protesters and 600 police officers have been wounded.