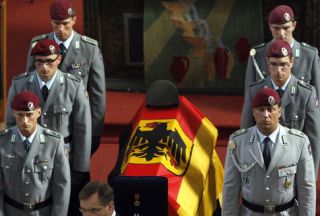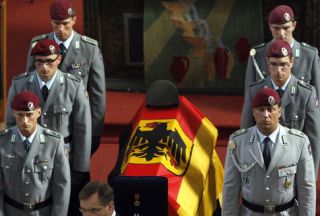 The German Foreign Minister says the country aims to begin handing over responsibility for security for Afghanistan's northern provinces to local forces next year.
In a statement to the Bundestag, or lower house of parliament on Friday, German Foreign Minister Guido Westerwelle said Germany should transfer at least one of the nine provinces it controls in the war-torn country by 2011, Reuters reported.
"We want to create the conditions within this legislative period that will allow the step-by-step withdrawal of our military presence," he said.
The address came days ahead of an international conference on the region, to be held in the Afghan capital Kabul on July 20.
"Only the Afghan government itself can make peace with those they are fighting," Westerwelle said. "It's also the task of the international community to bring Afghanistan's neighbors into this process."
According to polls, the majority of the German population thinks the country should withdraw from Afghanistan, where some 4,600 soldiers are stationed.
Many lawmakers in the German ruling coalition believe the center-right government will have to take a considerable move towards bringing the troops home before the next federal election in 2013.
Westerwelle said Afghanistan cannot be stabilized by military or humanitarian means alone, but requires a political solution.
Despite an increase in the US-led forces deployed in Afghanistan, which now stands at approximately 140,000, the Taliban are stronger than they have been since their government's ouster in 2001.