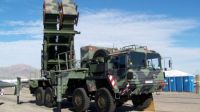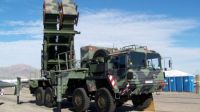 Following the activation of two Dutch batteries near the country's south, a pair of German Patriot missile batteries stationed in Turkey has become operational.
According to IRIB, the two German batteries which have been deployed around the southeastern Turkish city of Kahramanmaras, which lies about 100 km from the Syrian border, were in position and ready to use as of late Monday, Reuters cited a German security official as saying on Tuesday.
On Saturday, the Netherlands activated two Patriot batteries near the city of Adana.
The systems are part of the NATO's plans to deploy six batteries of the US-made missiles, effective against aircraft and short-range missiles, as well as hundreds of troops in three southern Turkish cities along the Syrian border.
The remaining two systems, to be sent by the United States and stationed in the southeastern city of Gaziantep, are expected to arrive in Turkey on Wednesday.
Both NATO and Ankara claim the missiles are aimed at protecting the country from any possible threat from Syria.
However, Damascus insists that it would never attack any neighbor, denouncing the deployment an act of provocation.
Iran, Russia, and China have also criticized the move, arguing that the missiles will only fuel regional tensions.