Europe
Germany's SWR TV reporter detained at Istanbul airport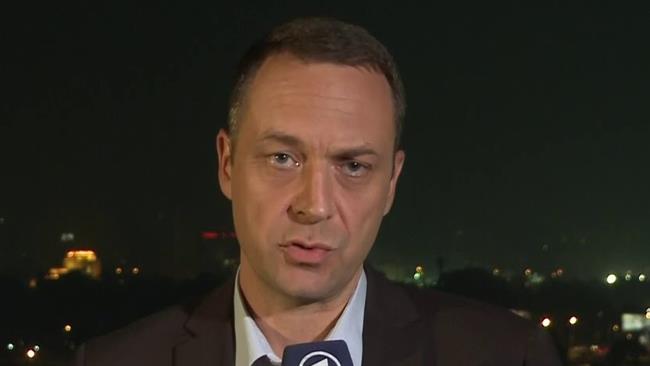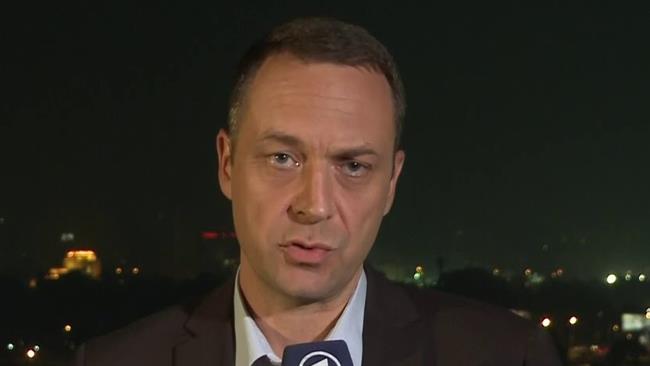 Germany's public broadcaster Sudwestrundfunk (SWR) said Tuesday one of its reporters was detained upon arrival at Istanbul Ataturk Airport.
Volker Schwenck was taken into custody and is being held at deportation room, SWR said, and the Cairo-based TV correspondent was offered no explanation for his arrest.
Schwenck, who had planned to travel to the Turkish-Syrian border to interview refugees in the region, posted a picture on Twitter of a document titled "Inadmissible Passenger Notification Report."
"Final stop Istanbul. Entry to Turkey denied. There's a note with my name. I'm a journalist. A problem?" the journalist tweeted.
The SWR is part of the ARD network, one of two main public broadcasters in Germany.
The other main public broadcaster, ZDF, has become embroiled in a row with the government in Ankara over a satirical program broadcasting a crude poem about Turkish President Recep Tayyip Erdogan.
On April 7, President Erdogan warned the European Union that Ankara would stop implementing a key refugee deal if the EU failed to fulfill promises.
"There are precise conditions. If the European Union does not take the necessary steps, then Turkey will not implement the agreement," Erdogan said.
Under the EU-Turkey deal, Ankara agreed to take back all asylum seekers and refugees, including Syrian nationals, who had used its territory to illegally reach Greece.
In return, the EU would take in one Syrian refugee directly from Turkish refugee camps in return for every Syrian the bloc returns to Turkey, with a cap at 72,000 asylum seekers. Non-Syrians have no way into Europe.
EU member states also pledged to provide €3 billion ($3.19 billion) to Turkey to help it handle more than two million Syrian refugees in the country. Another €3 billion will also be paid until the end of 2018.
United Nations High Commissioner for Human Rights Zeid Ra'ad Zeid al-Hussein has voiced concern about the deal, saying it could lead to the "collective expulsions" of people fleeing war in violation of international law.
Europe is facing an unprecedented influx of refugees, who are fleeing conflict-ridden zones in Africa and the Middle East, particularly Syria.
Many blame major European powers for the unprecedented exodus, saying their policies have led to a surge in terrorism and war in those regions, forcing more people to flee their homes.