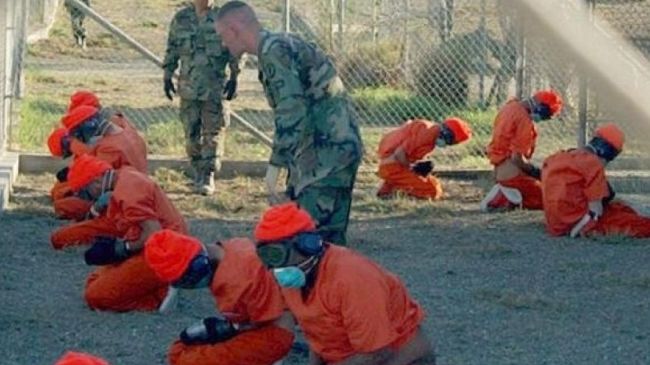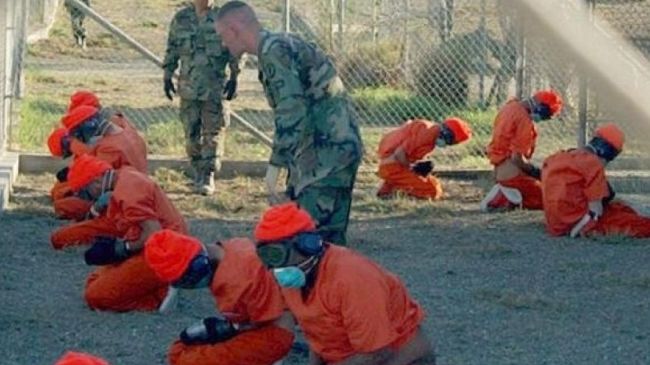 Detainees at the US prison Guantanamo have spoken about their ordeals at the prison, five years after US President Barack Obama pledged to close the notorious jail within a year.
Shaker Aamer, a British prisoner at the Gitmo, who has been cleared for release under both the governments of Obama and George W. Bush, is still being held without charge or trial. He has a British wife who lives in London with their four children.
Aamer is among those detainees who have started a hunger strike again, telling his lawyer that he "lost 25 lbs in a week over Christmas."
British Prime Minister David Cameron has been seeking to bring Shaker back home to the UK but to no avail.
Abu Wa'el Dhiab, a cleared Syrian detainee, said, "I am dying every day many, many times. Sometimes because of my illness, and sometimes because of the oppression by the guards here, and sometimes because of the doctors, and sometimes because of the pressure they put on us and because of the length of our unfair imprisonment."
"I had wanted to live in peace with my wife and our children and we had planned our future and the future of our children together, but they destroyed our dreams and our plans, they did not let us live…"
"Twelve years, I have been unable to see my children, not out of choice, but because I was denied the ability to see them, and without reason," said Abu Wa'el.
Lawyers working with the London-based human rights charity Reprieve unveiled in a recent report that 33 detainees are back on hunger strike in Gitmo and are being force-fed twice daily.
The US government is still holding 155 men at Guantanamo, despite President Obama signing the Executive Order of January 22nd, 2009 to close the prison within a year.
Furthermore, over half of the detainees have been cleared for release, a process involving unanimous agreement by six US federal agencies, verifying that they pose no threat to the United States.
"Five years ago today, the detainees were full of hope that finally their nightmare would be over. Yet still, they sit in the hell of Guantanamo Bay. President Obama has no excuses left, why is it still open? And why are cleared men like Shaker Aamer still not home with their families where they belong?" said Clare Algar, Reprieve's executive director.