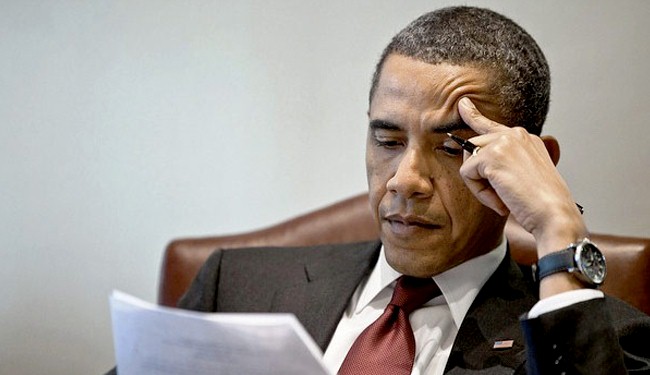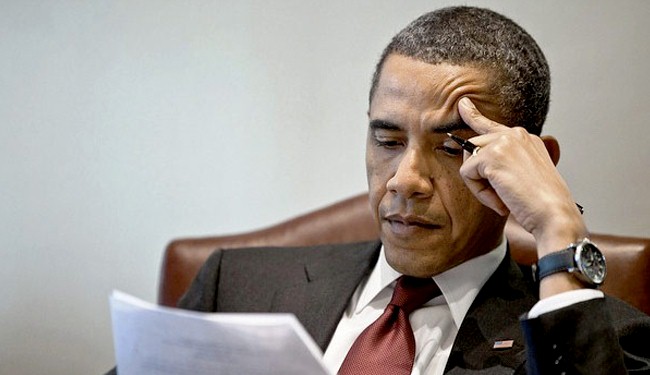 Worldwide opposition is growing to US planned attack on Syria which the Obama administration rushed for based on an alleged chemical attack that its dimensions remain doubtful for the international community.
The Arab League took the US by surprise on Wednesday with its opposition to their planned attack on Syria.
The UN Security Council also rejected the idea of authorizing the war and the UN chief Ban Ki-Moon asked for time to conclude an investigation to the incident which is underway by a group of inspectors already visiting Syria.
The international community's positions are increasingly public and overwhelmingly opposed to the planned US attack, and almost no one wants to be on US President Barack Obama's side in his latest adventure.
Egypt says it rejects the idea of foreign military operations in Syria, with many of the politicians warning about US strike as an opening to a new era in Washington's interventions in the Arab world.
NATO-member Poland confirmed they're not going to get involved. Britain's parliament has delayed their government's planned involvement too.
Jordan, which hosts a major US military base near Syria borders, also insisted they won't allow their territory to be used as a "launching pad" for the war.
Jordanian officials said they'd rather cooperate for a political solution to the crisis in the country.
Jordan has been openly hosting a militant training center for months for anti-Syria armed groups, with US and Israeli officials conducting training of fighters who are then sent back into Syria to fight the army.
Jordan's apparent hesitations maybe because of the fact that al-Qaeda is gaining more power in Syria while they'd preferred a more secular ruling System in there.
The war in Syria started as pro-reform protests in March 2011 but it turned to a deadly insurgency with intervention of US and its regional and Western allies.
US has been increasing its military activities around Syria based on conflicting reports that emerged last week of an alleged chemical attack that the anti-Syria militants claimed the army was responsible for it and killed 1,200 people.
Syrian government and army have categorically denied the accusations and have presented the UN security council evidences that they say proved the attack was actually carried out by the US-backed militants themselves.