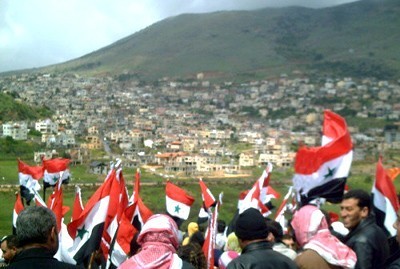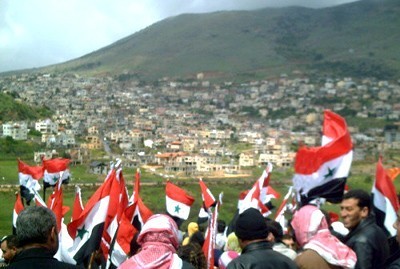 People of the occupied Syrian Golan on Thursday expressed confidence that the return to the Homeland has become imminent with Syria getting closer to achieving victory over the imperialist attack currently targeting it.
The remarks came during a rally marking the 31st anniversary of the national Open Strike staged in Golan on February 14th, 1982 in rejection of the Israeli Knesset decision issued on Dec 14, 1981 stipulating for applying the Israeli laws on the occupied Syrian Golan.
Secretary of the Arab Socialists Movement branch in Quneitra, Mansour Moussa, delivered a speech in which he reviewed the steadfastness of the people in Golan despite the continued Israeli aggressive and terrorist practices and random arrests.
The participants in the rally stressed that in the same way the Golan people have been foiling the Zionist entity schemes over the past decades, the Syrian Arab people's steadfastness in the face of the international conspiracy and the sanctions imposed on them will eventually lead to the liberation of the Golan.
"The gulf-funded Zionist-U.S. scheme in Syria, that is backed with money, arms and wahhabi thinking, will fail," said the representative of the Popular Commission for the Liberation of Golan.
The participants reiterated adherence to the Syrian Arab identity and belonging to homeland Syria, stressing that "Our identity can't be captured".