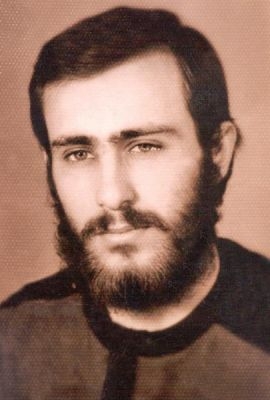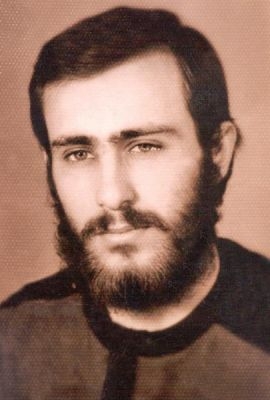 Words of gratitude… what are these before the wives of martyrs, who continue the journey they started with the husband, the supporter.
"If I were to set them in order, first the good returns go to the wives of the martyrs (meaning the mothers of the martyrs' orphans)." These are words of the Resistance leader Sayyed Nasrallah, who always expresses gratitude and appreciation to the mothers of the orphaned children, despite all hardships.
Many of the wives were still at the prime of their youth when their husbands were martyred, and many of them insisted on assuming this great responsibility in absence of the supporter – which means bringing up these orphans as well as supporting them.
The mother of the orphans, hence wife of the martyr- is an evident manifestation of sacrifice and perseverance.
Many are the blessed and noble wives of martyrs, who endured and sacrificed to protect these orphaned young men and girls and small sons and daughters in order to present them to the nation and people, and for them to carry new responsibilities.
Many of these orphans were born after their father was martyred, which increases the responsibility over the mother's shoulders.
One of these struggling mothers is the wife of martyr Toni Abi Ghanem, Haj Haidar.
It is Ilham, the mother of a beautiful daughter, whose features pretty much resemble a father she never knew, but is spiritually attached to all the time.
A strong mother, who encountered various difficulties to raise up a daughter that can also be a role model to others, and raise up children who will bring wellbeing to society, just like her father would have wanted.
Ilham opened the door, a big smile on her face while standing up straight and firm, her handshake was that of people of honor. Right behind her was the photo of martyr Haidar, his eyes, soft and tender, yet show strength and determination, just like his daughter's.
Then I met that daughter, Batoul Abi Ghanem, and saw the same pride I had seen in the eyes of her mother, and that in the photo of her father.
For two hours, all I saw on their faces was smiles and glowing eyes, enthusiasm and love to the goal they live for, that which their beloved Haj Haidar was martyred for.
Indeed Batoul is the daughter of her father, despite the fact that she was born three months after her father was gone.
"I never knew him except in photos and through stories my mother and family tell me. But I am proud to be his daughter, to follow his lead and the teachings he left, the same teachings my mother clings to and enlighten me with all the time," Batoul said.
"The ones most precious to our hearts are gone to the heavens, Imam Hussein and his household, it would be a very humble attempt of loyalty to God to sacrifice oneself like my father did," Batoul continued with a bigger smile and glowing eyes, adding "My daddy's martyrdom is a badge of honor and pride I hold forever on my chest, and a source of strength and motivation."
Ilham, on her part, and as soon as I asked about his role as a husband said "He appreciated and understood marriage which is based on respect and love, I am sure every girl would wish to have such a loving, caring, and respectful husband."
"I promised him to keep my pledge to God and my promise to him, to raise our daughter the best way possible, and so I did. She is indeed like her father in looks and manners," Ilham said smiling again and again.
"A noble and dignified person of good manners, patience, passion of helping others as well as humble and a person with a sweet sense of humor that perfectly goes along with his piety". This is how his close peers describe martyr Haidar.
Ilham and her daughter seemed very confident and sure about what they want. The mother, Ilham, talked a lot about the support Haj Haidar's family provides them with as well. "We enjoy an excellent relation, and they are always there in our life," further elaborating on the importance of the support a family provides to martyr's children.
Ilham did not neglect the fact that her daughter has to get the best education, just as she has to get her religious education and learn good manners.
Batoul is a successful university student studying mathematics and computer science, and aware of the importance of education.
Ilham did not forget that her daughter felt the pain of missing her father, and so she accompanied her step by step, since her early years, until she was able to understand and comprehend, and feel the strength and pride.
Batoul does not forget that her father is a hero in her eyes, as in the eyes of all those who knew him and could not but love him. Batoul is aware that she will be the one to bring little children to this world, and will raise them up who in their turn will also bring more offspring of morality and virtue.
The mother and daughter, kept the pledge, and so is the case of hundreds of wives of martyrs, and children of martyrs, who pay tribute to their beloved and idol… sowing only more love and values in the generations that are yet to come, generations that God willing, will witness definitive divine victories.
A Short Biography of SHAHID (MARTYR) Toni Khalil Abi Ghanem (Haidar)
Name: Toni Khalil Abi Ghanem
Jihadi Name: Al Haj Haidar
Date and place of Birth: 09-05-1965- Choueifat
Marital Status: Married- has a daughter
Date and Place of Martyrdom: 11-12-1991- Al Qantara
Martyrdom Operation: Al Qantara Operation- Southern Lebanon
Shahid Toni Abi Ghanem was born on the 5th of September 1965 in the Lebanese village Choueifat, and was raised up among five siblings.
With the burst of the Lebanese civil war, Shahid Toni moved with his family to Hay Al sillom area- where his spiritual and religious journey began.
He instinctively found himself close to Islam and had passion to learning more about this religion- as he was Christian at birth.
Martyr Toni converted to Islam in 1982 willingly and with great passion. He then became known for his love and passion to 'Ahl Al Bait' (household of the prophet Mohammad PBUH) especially to Imam Ali (PBUH). For that reason he had chosen the Jihadi name "Haidar", which is one of Imam Ali's names.
Martyr Haidar was smart during his academic journey. It was also remarkable that he aced his grades. Yet he decided to stop his academic studies by 1982, as the "Israeli" enemy invaded the Lebanese territory.
As for his 'voyage' in Jihad, he was an outstanding leader who piloted more than a hundred operations- in which he showed high levels of bravery and competence, the last of which he took part in was the heroic operation of Al Qantara, in which the Martyr and his comrades in the battle faced the Zionist enemy with great courage.
They set up an ambush on the Qantara-Al Taybeh highway, and as soon as the patrol of five soldiers approached, the Mujahideen (fighters) started fire against the "Israeli" occupiers for almost half an hour through which all the targets were hit.
And while martyr Haidar was retrieving to a nearby area- Wadi Al Slouki- he unleashed his weapons again but now against an "Israeli" tank -that was called as back up- and he hit the target.
During harsh the confrontations in this battle, Haj Haidar was martyred, but due to the heavy gunfire, the Mujahideen were unable to reach him and he fell captive in the bloody hands of the "Israeli" enemy and was retrieved in 1996 through a swap operation.
"Think not of those who are slain in God's way as dead. Nay, they live, finding their sustenance in the presence of their Lord"
All work as one in their labor to meet God the Exalted.