Yemen
Governor of Yemeni Province: I Take Orders from UAE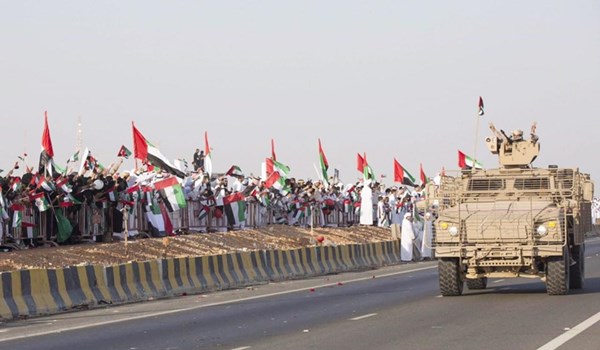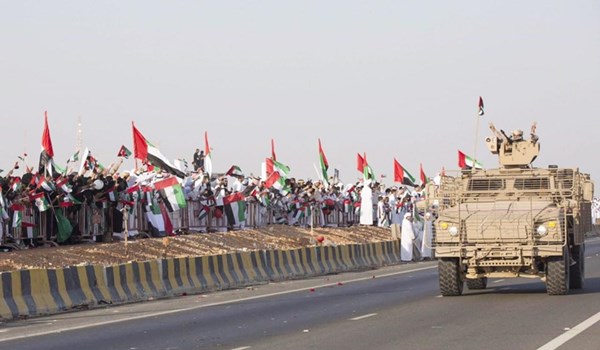 Governor of Hadramaut Major General Faraj Salmeen al-Bahsani admitted that any decision made by him about the affairs in Yemen is coordinated with Abu Dhabi.
"I take orders on activation of al-Ryan airport in al-Mokalla from Abu Dhabi Crown Prince Mohammed bin Zayed," al-Bahsani said in an interview with Abu Dhabi's state TV on Saturday while an image of fugitive Yemeni President Mansour Hadi was seen behind him.
He said that with recommendations of Mohammed bin Zayed, the jobs in al-Ryan airport ended and it has been well equipped.
The UAE is one of the main participants of the Saudi-led coalition.
Saudi-UAE coalition airstrikes on Yemen's Hudaydah province killed and wounded several people, according to medical sources on Wednesday.
A spokesperson from the Health Ministry said Tuesday's attacks on the city of Duraihami killed at least 13 civilians and injured 24 others.
Youssef al-Hadri stated that latest attacks hit a heavily populated area, damaging civilian infrastructure including medical facilities and mosques.
Backed by Saudi-led airstrikes, Emirati forces and militants loyal to Yemen's former president, Abd Rabbuh Mansur Hadi, launched the Hudaydah offensive on June 13 despite international warnings that it would compound the impoverished nation's humanitarian crisis.
Hudaydah is a major lifeline to more than 20 million Yemenis, most of whom are in need of humanitarian assistance due to a deadly Saudi-led war on the country launched in March 2015.
The UN reported that Saudi Arabia's ground and air attacks on Yemen's Hudaydah have displaced tens of thousands of families.