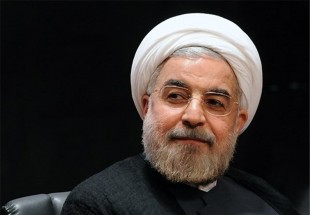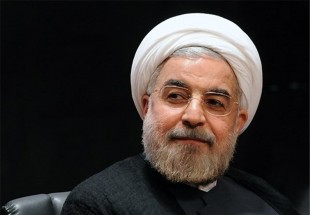 President Hassan Rouhani underlined that his government will expedite implementation of the motto of Supreme Leader of the Islamic Revolution Ayatollah Seyyed Ali Khamenei for this year which is 'Economy of Resistance; Plan and Implementation'.
'The government will continue to implement its plans in line with execution of the policies of resistance economy more powerfully and at a more rapid pace,' President Rouhani said, addressing a session of the Cultural Revolution Supreme Council in Tehran on Tuesday evening.
President Rouhani pointed to the government's practical measures in recent years in the path of resistance economy, including non-oil exports overtaking non-oil imports for the first time since the victory of the 1979 Islamic Revolution in Iran.
'The knowledge-based economy is an important part of resistance economy and in this path the fund for renovation and flourishing has been set up and the president office's department for science and technology has done valuable things for booming of Iran's indigenous and knowledge-based economy,' he added.
In his message on March, Ayatollah Khamenei felicitated the Iranian nation on the advent of Nowruz, and called on people and officials to double efforts to improve economy and turn the threats into opportunities.
'The main issue is that the Iranian nation should be able to do something to bring its vulnerabilities to zero point, and we should have the art of using opportunities and turning threats into opportunities,' Ayatollah Khamenei said in his message after the start of the Iranian New Year.
He underlined that improvement of economy is the country's main priority, and said increasing national production, creating jobs and fighting recession are among the issues which should receive attention in the New Year.
Ayatollah Khamenei described the resistance economy as the remedy to all economic problems and the way to stand against enemies' threats and create opportunities, and said, 'Therefore, what I choose as the slogan of this year is 'the resistance economy; action and implementation'.'
Praying God Almighty for a life full of blessing for all Iranians, the Supreme Leader wished that the New Year will be a year that the Iranian nation deserves.