Syria
Gov't Force Launch Fresh Anti-ISIL Operation in Central Syria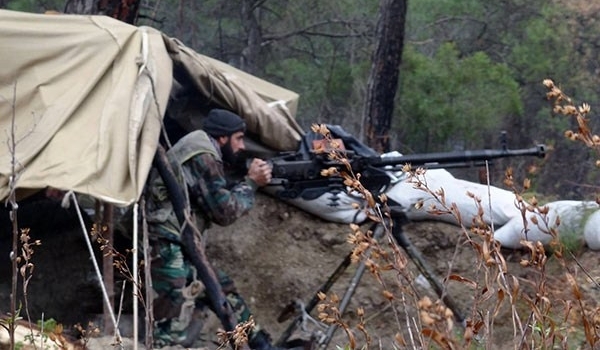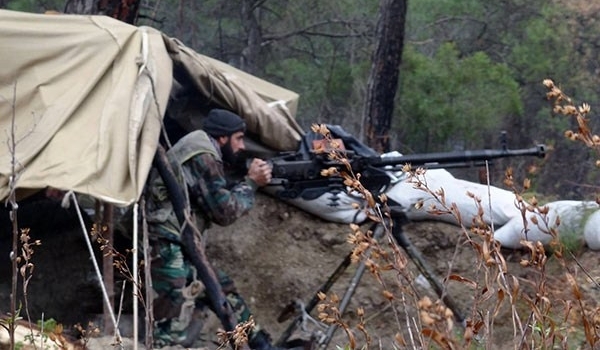 The Syrian Army said minutes ago that its troops and popular forces have launched joint operation in the Northeastern parts of Hama province and have thus far pushed the ISIL militants back from more territories.
The Syrian army, the National Defense Forces (NDF), Liwa Suqour al-Sahra (Desert Hawks Brigade), the pro-government Palestinian militia "Liwa al-Quds" (Jerusalem Brigade), Fouj al-Joulan (Golani Regiment), and Kata'ebat al-Ba'ath stormed the ISIL defense lines in the Eastern and Northeastern parts of Ithriyah on the town's road to Raqqa and seized back the strategic Height No.5 in the early hours of their offensive.
The ISIL has so far suffered a heavy death toll in the attacks.
In relevant developments on Tuesday, Syrian Air force jets, in an intensive operation, heavily bombarded terrorist militants' positions in several towns across the Northern regions of Hama province.
The sources said scores of militants were taken out in the surgical aerial attacks, during which many structures and vehicles of the militants were razed in the targeted areas.
The airstrikes were conducted as a follow up to the air raids during the past couple of days over the towns of al-Lataminah, Salba, Kafr Zita, Atshan and Sayyid, causing huge damage on the militants' hardware in the region.