Syria
Gov't Forces Continue Hunting Militants North of Syria's Aleppo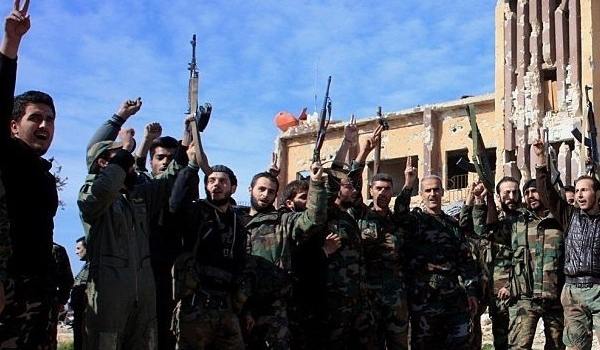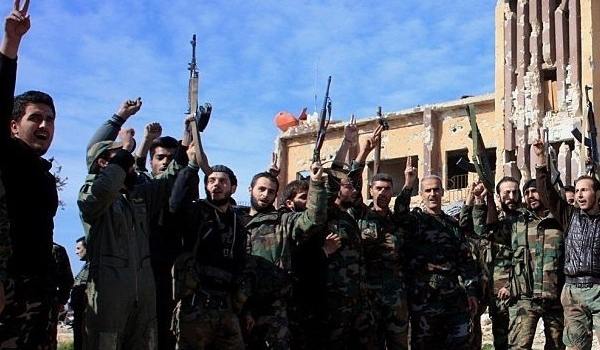 The Syrian Army announced on Saturday that the militants of al-Nusra Front and the ISIL terrorist groups have suffered heavy losses as a result of the pro-government forces' operations in the Northern, Eastern and Central parts of Aleppo province.
The Syrian forces targeted al-Nusra Front's sites and supply routes, destroying a number of their vehicles and gatherings in Hreitan town and a bulldozer in the village of Tal Msaibian in the Northern part of the province.
The terrorist group confirmed the killing of a number of their members, including Abdel-Rahaim al-Mahmoud, Mohammad Ibrahim al-Ali and Abu Akil al-Masri in the recent attack of the Syrian forces.
The neighborhoods of Karm al-Tarab, al-Ramouseh, Suleiman al-Halabi, akyoul, Karem al-Maisar, al-Ma'asaraniyeh and Ba'idin were the scenes of heavy clashes between the army and the militant groups, which ended in destruction of the terrorists' military grid in large scale.
The ISIL terrorists' sites in the villages of Rasem al-Kabir , Jarouf and Biajan in the Eastern part of the province also came under massive attacks of the Syrian government forces, inflicting heavy losses on their military hardware.
earlier reports said that the Syrian Army and the Lebanese Hezbollah fighters have staged a fresh phase of joint operations in the Southern territories of Aleppo, and have already inflicted heavy casualties on the militants in the battlefield.
The army said that the pro-government forces conducted large-scale operations in Khan Touman and al-Zerbeh regions.
"The Syrian government forces confronted Jeish al-Fatah in al-Zerbeh region and are advancing against them," the sources said.
"The militants have no good situation in Khan Touman and the army and its allies have gained upper hand there," the sources added.
The militant groups have suffered heavy causalities as a result of the Syrian forces and the Russian air forces' continued offensive against the terrorists' defense lines across Aleppo.