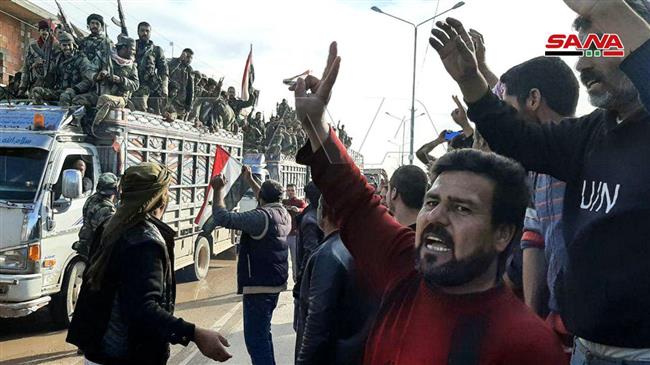 Syria's official news agency SANA reported that some Syrian army units entered Abu Rasin town in the eastern countryside of the key border town of Ra's al-Ayn on Sunday, while other units headed northward to complete deployment along the border with Turkey and face the Turkish aggression.
SANA added that Syrian government forces have been deployed to villages and towns extending from the town of Tal Tamr to al-Darbasiyah on the Syrian-Turkish border and opposite the Turkish town of Senyurt.
"Turkish occupation forces have brought in reinforcements to Syrian territories all the way through the villages of Jan Tamr and Mutilla in the countryside of Ra's al-Ayn, and set up posts in the areas which they have seized," the state-run Syrian news agency noted.
Meanwhile, Syrian army forces beefed up their deployment in Um al- Harmala village north of Abu Rasin town on Sunday.