Syria
Gov't Forces Make Fresh Gains in War on Terrorism in Syria's Badiyeh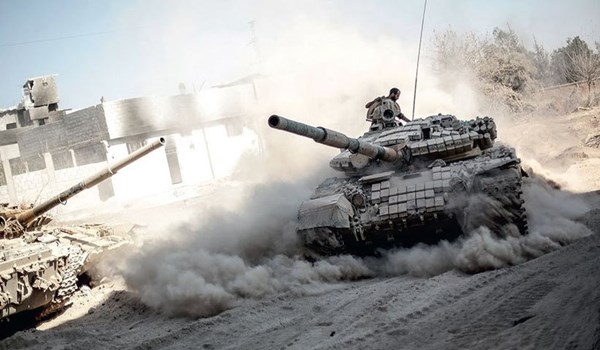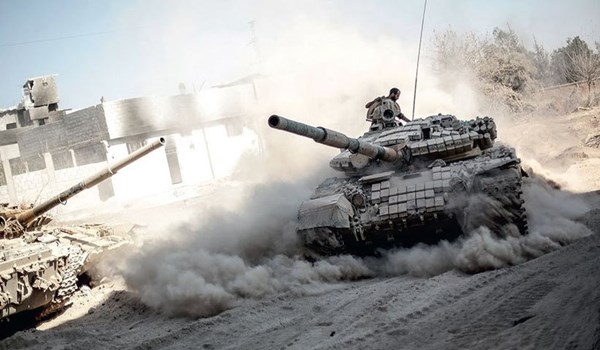 The Syrian Army troops stormed ISIL's defense lines in Eastern Homs and drove terrorists out of several regions in Badiyeh (desert) on Tuesday.
The army soldiers launched their operation from the town of Humeimeh in Eastern Homs towards the 2nd pumping station and advanced against ISIL as long as 5km on both sides of Humeimeh's road to the station.
The army men advanced from the Northern and Southern sides of the road to the depth of 10km covering an area 5km in width.
Military sources said on Monday that the army men pushed ISIL back from the villages of Um al-Rish, Rasm al-Nafeh, al-Zibeh and several hills overlooking the region.
They added that the army has imposed control over 35 sq/km of land after the new advances in Eastern Homs, killing and wounding a number of terrorists.
The remaining pockets of terrorists left behind weapons and ammunitions and fled the battlefield.