Palestine
Graphic Photos: Zionist Snipers execute 13 yr old Palestinian child: 400+ injured and two killed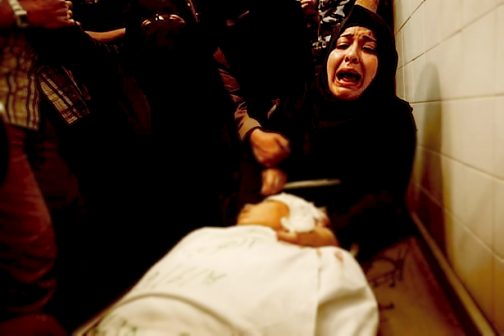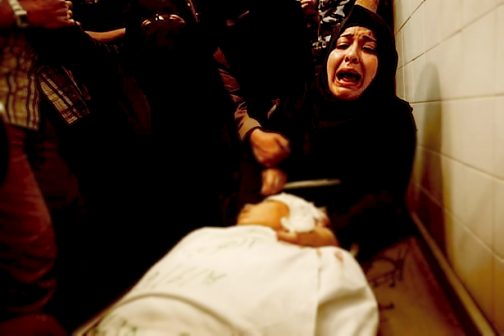 Zionist Regime forces yet again opened fire upon peaceful demonstrators in Gaza yesterday, killing two and injuring more than 420.
The two killed, were 13 yr old Yasser Abu Naja and Mohammed Al-Hamayda (24 yrs old).
The thirteen year old child, Yasser Abu Naja, was executed by an Israeli Sniper who targeted him with an explosive bullet. The head wound inflicted upon the child, killed him instantly. (Graphic photo below)
Reports from Gaza's Health Ministry, indicate that journalists and medics were amongst the injured. More than 420 Palestinians were injured yesterday, including a man from al-Bureij camp (East Gaza), who was shot in the neck and remains in critical condition.