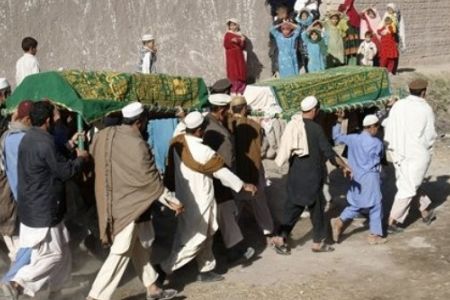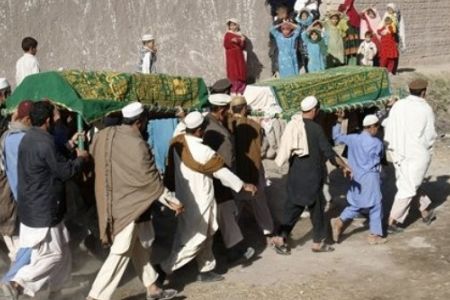 US-led foreign forces have killed dozens of civilians in Afghanistan without any reasons, a fact-finding team appointed by Afghan President Hamid Karzai has revealed.
Tahir Safi, an advisor to Karzai, told reporters on Saturday that one child, who had climbed a tree on December 13, was among the 21 civilians killed by US-led forces.
"Our delegation found that a child who went up a tree to collect leaves for sheep was killed in the bombing by the NATO chopper without any pre-coordination with the Kandahar administration," Safi said.
"The child's father rushed to the bombing site with other family members as another chopper of the international forces dropped other bombs," he added.
The advisor said the child's father, Abdul Rahim, along with his four relatives, had all died immediately, while his daughter was injured. Three other children from the same village also died.
Three civilians, who were carrying a water-pump on a motorbike, were also killed in another US-led attack in Kandahar on the same day.
In another incident in the northern Kapisa Province, rockets fired by French troops on December 2 killed seven civilians. An investigation had found that neither Taliban militants nor any gunmen had been present in the area when US-led forces struck.
US-led forces in Afghanistan claim that the attacks are targeting Taliban militants, but the bombings mostly kill Afghan civilians.
Civilian casualties caused by US-led foreign forces have triggered deep anger among Afghans, prompting demonstrations throughout Afghanistan.