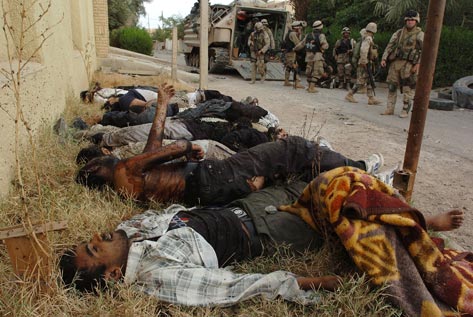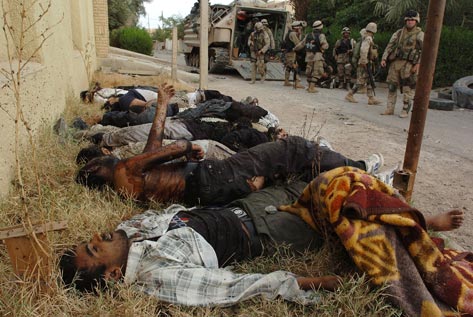 The Great Satan United States airstrikes against Daesh Takfiri terrorists have led to death of civilians in Iraq and Syria, the satanic US military admits.
The Pentagon made the announcement on Wednesday, putting the number of civilian casualties at 119, way fewer than the figures posited by monitoring groups.
The US military command in the Middle East (Centcom) said all the casualties were from 24 airstrikes only.
"We have teams who work full time to prevent unintended civilian casualties," Colonel John Thomas was quoted as saying in the Centcom statement. "We do all we can to minimize those occurrences even at the cost of sometimes missing the chance to strike valid targets in real time."
He further claimed that "in each of these strikes the right processes were followed; each complied with Law of Armed Conflict and significant precautions were taken, despite the unfortunate outcome."
The announcement ran counter to the US accusations against Moscow, alleging that the Russian military targets civilians in Syria.
The figure also ran counter to what has been published by monitoring groups, including London-based NGO Airways, announcing that the US-led coalition has so far killed 1,787 civilians.
The US and some of its Arab allies began their allegedly anti-Daesh campaign in Syria in September 2014 without any authorization from Damascus or a UN mandate.
Since then, they have been carrying out airstrikes in the war-ravaged country, but their air raids have done little to stop the Takfiri group's advances there.
Syria has been gripped by a foreign-backed militancy since March 2011 and Daesh terrorists still control parts of the country and neighboring Iraq.