Economy
Lebanon
Middle East
North America
Great Satan US Ambassador Distributes Face Masks to Lebanese Citizens Already Stifled by US Block of Dollar Flow
The US ambassador to Lebanon, Dorothy Shea, has repetitively appeared in videos aimed at promoting US trivial aids to the Lebanese citizens that are suffering from a severe economic crisis caused mainly by the US policies.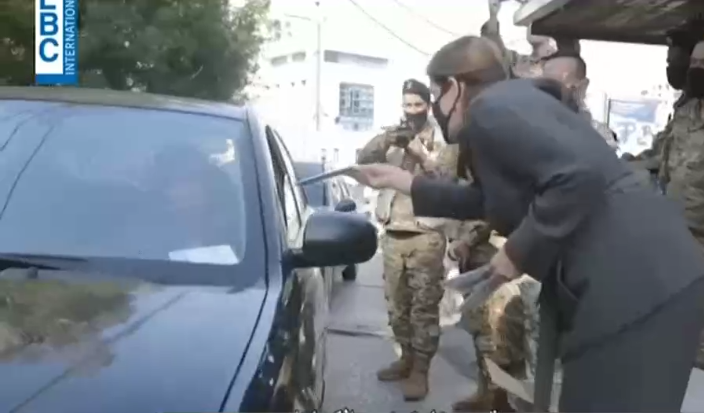 Shea has recently appeared in a video that features her distributing face masks to the Lebanese citizens in the context of an alleged campaign aimed at helping them to confront the coronavirus pandemic. Earlier, she had distributed lamps to the owners of the houses damaged by Beirut port blast.
Such trivial aids have been promoted by the US ambassador as a reflection of her administration's allegedly 'cooperative and positive' attitude towards the Lebanese people despite the well-known fact that Washington's decision to block the flow of the US dollar into Lebanon has contributed to the deterioration of the socioeconomic conditions in the country.
The US administration is viewed by many of the Lebanese as the Great Satan which has been funding and supporting the Israeli enemy and all its massacres against Lebanon and other Arab countries. Washington is also seen as the founder and funder of the terrorist groups which have committed numerous crimes in Lebanon, Syria, Iraq and Yemen. Those free Lebanese people also hold the USA responsible for the Saudi-led atrocious war on Yemen.
This black image of the USA can never be ameliorated by its ambassador to Lebanon, whose valueless aids consecrate the evilness of its administration's policy in dealing with Lebanon and the entire Middle East.
Mrs. Shea, were really keen on protecting the Lebanese people from the coronavirus, your administration would lift the ban on the US dollar flow into Lebanon in order to reinforce its capabilities in face of the pandemic.