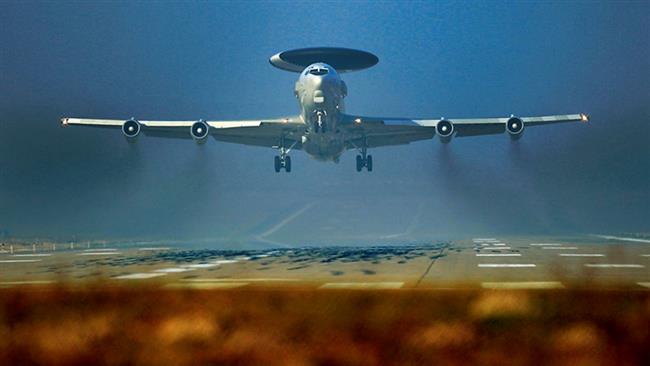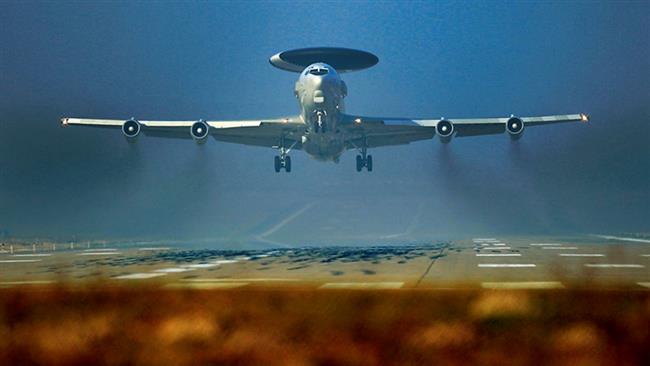 NATO chief Jens Stoltenberg says the United States has asked the military alliance to assist the US with AWACS surveillance aircraft in the Syria war.
The request is set to raise hackles in Russia which already views NATO's eastward expansion with much indignation and is currently involved in a military campaign against militants in Syria.
The plan further raises the ante in brewing tensions in the region at a time of Syrian military advances against Takfiri militants as the Russian air campaign in the Arab country is proving largely successful.
"We are now looking into that request" to use NATO Airborne Warning and Control System (AWACS) against Daesh targets in Syria and Iraq, NATO Secretary-General Stoltenberg told reporters on Thursday.
The "different ways" to provide the support were under consideration, but no decision had been made yet, Stoltenberg added.
NATO is not involved in the Syria war, but a number of alliance members such as the US, France and the UK have been carrying out airstrikes against what they call terrorist targets in Iraq and Syria since 2014.
Syrian leaders have cast scorn on the campaign as largely ineffective, claiming they targeted the country's infrastructure for the most part. Some Iraqi officials also say the airstrikes lack punch and are hardly making a dent in the fight against terrorists.
The NATO chief hinted the request will be considered at a meeting of NATO defense ministers in Brussels in early February.
All members of the trans-Atlantic alliance would have to approve such a deployment, said Stoltenberg. "We are going to take this decision as an alliance of 28," he said.
AWACS is a radar system designed to detect aircraft, ships and vehicles at long ranges and control and command the battle space in an air engagement by directing fighter and attack aircraft strikes.
The use of such a complicated system against Daesh and other militants as claimed by the US and NATO is questionable.
Last week, reports said the United States had increased its military presence in Syria and was expanding an airbase in the country's Kurdish-dominated areas.
The Texas-based security analyst Stratfor posted low-resolution satellite imagery, appearing to show the construction work under way at the disused air strip in northern Syria.
The images show the runway near the town of Rmeilan located in the province of Hasakah near the border of Iraq and Turkey being extended from 700 meters (half a mile) to 1.3 kilometers.
A spokesman of the United States Central Command (CENTCOM) denied the report but Syrian government officials confirmed that US special forces and experts were setting up an airbase in the country's northeast.