Middle East
Syria
Great Satan US-Backed Terrorists Plundering Hasaka's Artifacts
So-called Kurdish terrorists supported by Washington are stealing the historical artifacts of Hasaka province in collaboration with European and Israeli experts, Arab media claimed.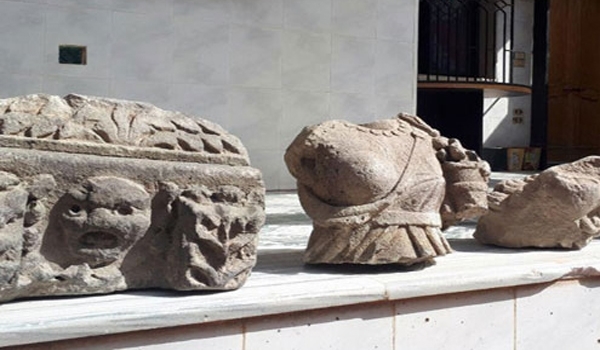 The Arabic-language al-Khabour news website reported on Friday that the Kurdish fighters are excavating historical sites in al-Malekiyeh, Qamishli and Ra'as al-Ein regions in Hasaka province in cooperation with foreign experts from Germany and Israel.
It added that most excavations are carried out near al-Fakhriyeh, Tal Boqa, Tal Halaf and Tal Bidar hills close to al-Malekiyeh region, noting that a large number of valuable artifacts have been smuggled to Northern Iraq to be sold in the European countries.
The report said that Tal Alov in al-Malekiyeh region is one of the most important hills which is excavated and plundered almost every day by the Kurds.
Historical artifacts have been stolen by the terrorist groups as well as Turkey and the western states engaged in the war since it started in 2011.
The Syrian government announced last month that the terrorist groups had transferred thousands of artifacts from the country's archeological sites to Turkey.
"A sum of 17,000 pieces of archeological works that had been stolen from Syria's museums and archeological sites are presently in Turkey," Syria's director general for archeological monuments Mahmoud Hamoud said.
Hamoud reiterated that most of the stolen manuscripts had been stolen from Jobar Synagogue in Eastern Damascus and had been smuggled to Turkey from Eastern Ghouta.