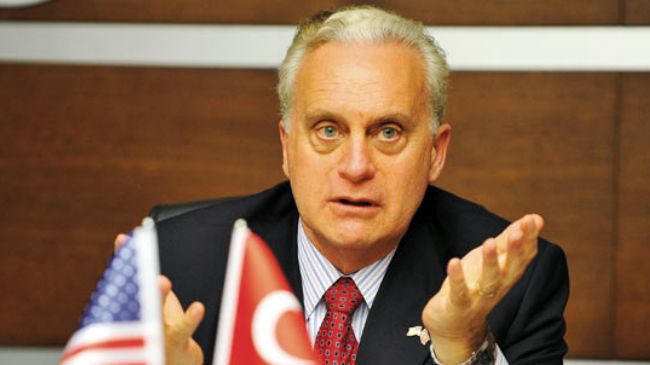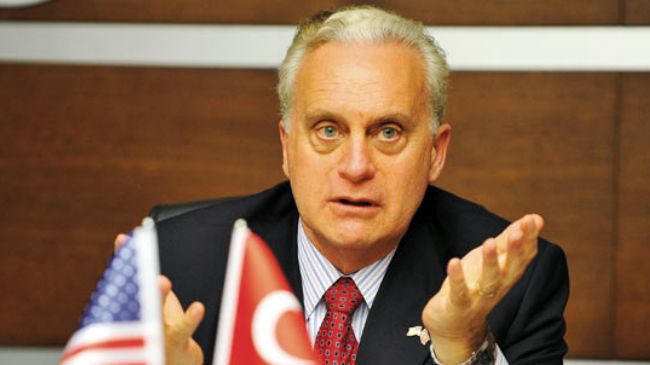 The US is intensifying its military and intelligence cooperation with Turkey in an anti-Syrian effort that they claim is geared towards preventing the potential escalation of the Syrian crisis to Turkey and other neighboring states.
With Turkey's recent firing of artillery shells into Syria, raising the likelihood of being drawn into the Syrian conflict, American and Turkish military officials have met in recent weeks "to make contingency plans to impose no-fly zones over Syrian territory or seize Syria's stockpiles of chemical and biological weapons," The Washington Post reports Saturday, quoting US officials.
Despite public assertion by US and NATO officials against their direct military involvement in Syria, the border clashes, according to the report, "has change the strategic calculus and led US military and intelligence officials in particular to collaborate more closely with Turkey."
"I can certainly assure you that our militaries, our military officers, are in contact," said US Ambassador to Turkey Francis J. Ricciardone, addressing journalists in Ankara on Tuesday. "This week I know there is a special focus of our military experts talking about Syria. And what militaries do well is plan for every contingency and every eventuality."
Although Ricciardone asserted "no political decision has been made" on imposing a no-fly zone inside Syria to protect insurgents opposing the government of Bashar al-Assad, he admitted that American, Turkish and NATO officials were considering options.
"Will we consider it?" he said. "We consider everything."
Ricciardone did not further elaborate on recent US military discussions with Turkey on Syria, but his remarks came following a visit to Turkey in early October by Adm. James Stavridis, the chief of the US European Command and the Supreme Allied Commander of NATO military forces.
The report further states that although Stavridis did not speak with reporters, he "posted a message on his Facebook account" confirming his meetings with Turkish Defense Minister Ismet Yilmaz and Gen. Necdet Ozel, Turkey's top military commander, holding "important talks considering the events transpiring in the Levant."
The influential Washington daily, known for its close ties with Democratic Party and officials, further reports in its article that American intelligence agencies were also "the source of a tip that led the Turkish military to intercept and ground a Syrian passenger plane en route from Moscow to Damascus last week on suspicions that it was carrying Russian-made military hardware," citing administration officials that requested anonymity.
Tensions have been running high between Syria and Turkey, with Damascus accusing Turkey along with Saudi Arabia and Qatar of backing a deadly insurgency that has claimed the lives of many Syrians, including security and army personnel.