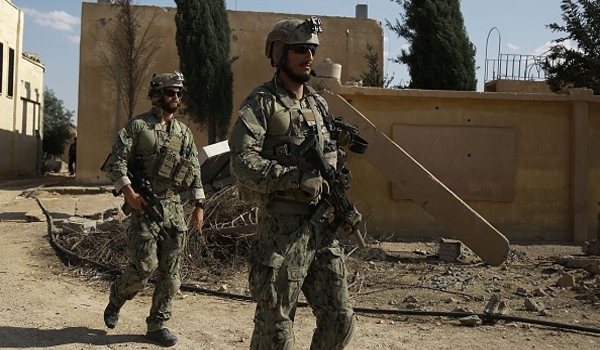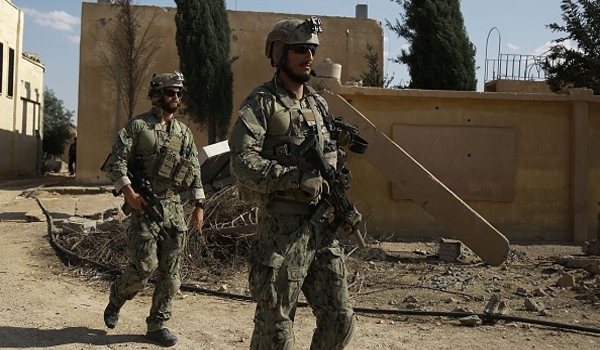 A German journalist released several images of a modern airbase that the US army has established in Northern Syria without the agreement of the Damascus government.
Julian Roubki released several images of a US-established airbase in Northern Syria in his tweeter account for the first time.
Roubki pointed out that the airbase has been set up by the US army without the consent of the Syrian government.
Roubki had earlier informed of such a military airport that he said has been built for supporting the Kurdish-led Syrian Democratic Forces (SDF).
The three released satellite images indicate that construction operation of the airbase dates back to last April, while the fourth image shows the landing of a US cargo plane on one of the airport's ready runaways.
Roubki further said that the airbase is located in Northeast Aleppo opposite to the town of Manbij on the Eastern bank of the Euphrates River.
The German journalist said that the US set up the airbase to provide back up for the SDF fighters against ISIL and the loyal forces to the Syrian government.
"The significant matter is that the US army has established a modern military airport in Northern Syria to underline its long time back up for the opposition," Roubki wrote in his tweeter account.
Commander of the Kurdish People's Protection Units (YPG) announced on Wednesday that the US Army established seven military bases in regions controlled by the Kurds in Eastern Syria.
Siban Hamou was quoted as saying by al-Sharq al-Awsat that the US army established six military airports and a base on the Eastern bank of the Euphrates River, adding that a modern large airport in Kobani (Ein al-Arab) is the most important one of them.
"The US has set up two airports in Hasaka, one airport in Qamishli, two airports in al-Malekiyeh (Dirik), and one more airport in Tal Abyadh at border with Turkey in addition to a military squad center in the town of Manbij in Northeastern Aleppo," Hamou said.
Hamou went on to say that 1,300 forces of the US-led coalition were deployed in the airports and center.