North America
Great Satan US conducts more war games in Black Sea as Ukraine crisis intensifies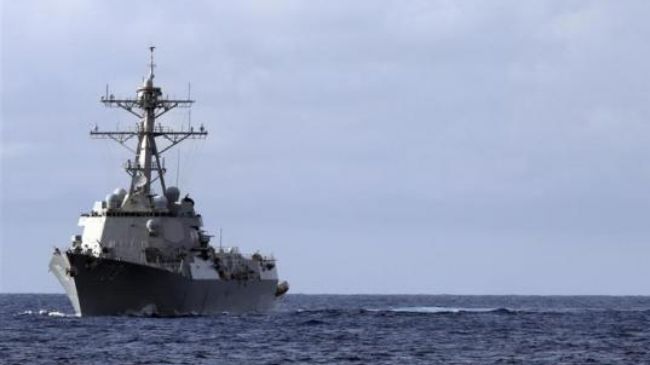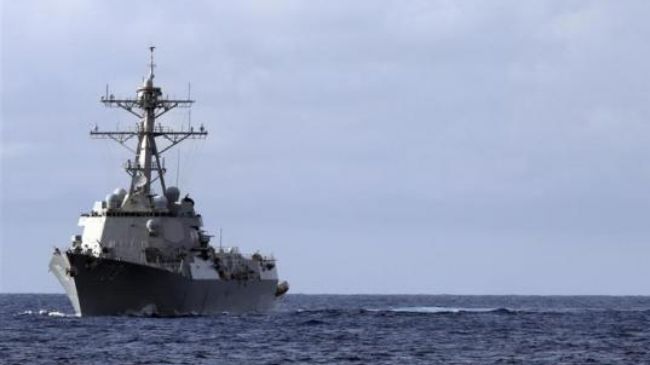 The United States has conducted more war games with allied states in the Black Sea, as tensions between Washington and Moscow grow over the autonomous Ukrainian region.
A US Naval Forces official told Reuters on Wednesday that the USS Truxtun, a US Navy guided-missile destroyer, conducted a one-day military exercise with the Bulgarian and Romanian navies a few hundred kilometers from the Russian forces deployed in the Black Sea peninsula of Crimea.
"There are many reasons for exercises with allies, it allows us an opportunity to assure our NATO allies that we support them," said Shawn Eklund, a public affairs officer for US Naval Forces Europe.
Meanwhile, the US has stepped up the deployment of its military forces to Eastern Europe, including the dispatch of fighter jets and surveillance equipment to Poland and the Baltic states.
This month, six F-15C Eagles and more than 60 American troops arrived at Siauliai air base, Lithuania, while twelve F-16 fighter jets and 300 US soldiers landed in Poland.
Tensions have mounted between the US and Russia following Sunday's referendum in the autonomous Ukrainian region of Crimea, in which the region's residents voted overwhelmingly in favor of seceding from Ukraine and joining Russia.
Tensions over the Crimea vote escalated even more on Tuesday, when Russian President Vladimir Putin signed a treaty making the Black Sea region part of Russia.
Before inking the agreement, Putin defended Crimea's referendum as democratic and legal, saying the region is an inseparable part of Russia.
The Russian leader criticized the US and its allies for what he called hypocrisy, saying they had endorsed Kosovo's independence in a referendum from Serbia but now denied the people of Crimea the same right. "You cannot call the same thing black today and white tomorrow."
The Crimea situation has raised the fears of the most serious confrontation between the West and Russia since the Cold War.
Many political analysts say that it is unlikely that a political settlement will be reached in the near future.