Middle East
North America
Syria
Great Satan US Continues Sending Syria-Bound Military Cargoes
The US dispatched hundreds of trucks and cargo planes loaded with arms and military equipment to Syria.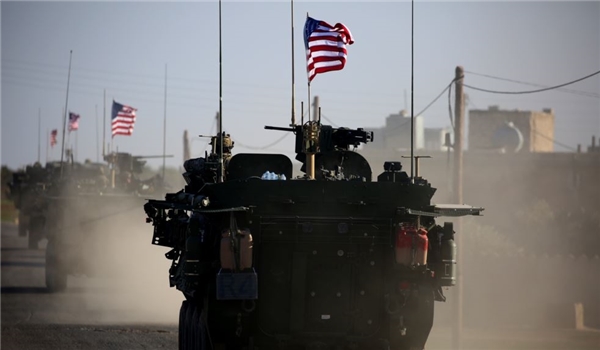 The London-based Syrian Observatory for Human Rights (SOHR) reported on Wednesday that the US Army has sent 300 trucks along with several cargo planes loaded with weapons and military equipment to Eastern and Northeastern Syria.
It added that the weapons loaded on the cargo planes were dispatched to the US base in Qamishli, Qasrak, and al-Omar oil field in Deir Ezzur province.
The report noted that 300 trucks which carried military equipment also arrived in Tal al-Baidar in Hasaka province.
The website had also on Tuesday reported that 70 trucks belonging to the US forces arrived in Tal Baidar and Qasrak bases in Northeastern Syria from al-Walid passageway on Monday.
Meantime, the Arabic-language al-Alam news channel reported that the trucks were carrying weapons and logistical equipment for the Kurdish militants, under the so-called the Syrian Democratic Forces (SDF).
Over the past several months, the US has dispatched truckloads of military and logistical equipment to Syria's Hasaka as part of its plots to seize oil reserves and plunder natural resources in the war-battered country.
SANA reported earlier this month that a convoy of at least 35 trucks, carrying cement blocks and logistic supplies, had crossed into Syrian territory through illegitimate border crossing of al-Walid.
The US has also been providing militants from the so-called SDF with arms and militant training.
In late October 2019, Washington reversed an earlier decision to pull out all of its troops from Northeastern Syria, announcing the deployment of about 500 soldiers to the oil fields controlled by Kurdish forces in the Arab country.