North America
Syria
Great Satan US dismisses Syrian demand for written guarantees from rebels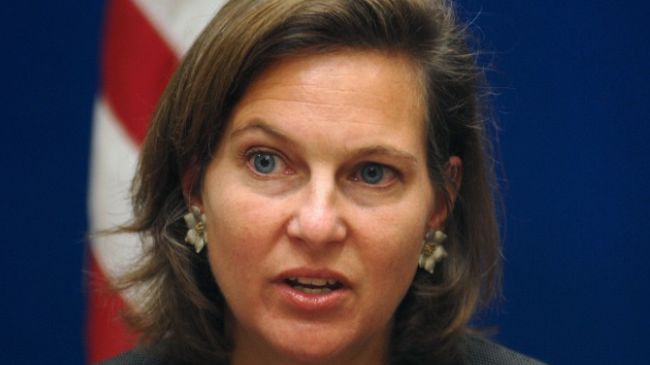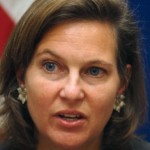 Great Satan United States has denounced Syrian government's demand for written guarantees from armed groups to lay down their arms.
Over the weekend, Syrian President Bashar al-Assad asked for guarantees that armed gangs would stop fighting, but US State Department spokeswoman Victoria Nuland has dismissed the demand, saying this is just another move to buy time by Damascus.
"This is just more chaff being thrown up in the air at the last minute to deflect attention from the fact that the regime is not meeting the commitments that they made to Kofi Annan (the UN-Arab League envoy to Syria)," she said.
"We strongly condemn any attack by the Syrian regime on refugees in bordering countries and we are absolutely outraged by today's report… These incidents are just another indication that the Assad regime does not seem at all willing to meet the commitments that it made to Kofi Annan," added Nuland.
Putting a halt to hostilities is part of the peace plan put forward by Annan. April 10 has been set as the deadline for the end of violence in the country.
Syria has been experiencing unrest since mid-March and many people, including security forces, have lost their lives in the violence.
The West and the Syrian opposition accuse the government of killing the protesters. But Damascus blames "outlaws, saboteurs and armed terrorist groups" for the unrest, insisting that it is being orchestrated from abroad.