Syria
Great Satan US dollars boost insurgency in Syria amid truce proposal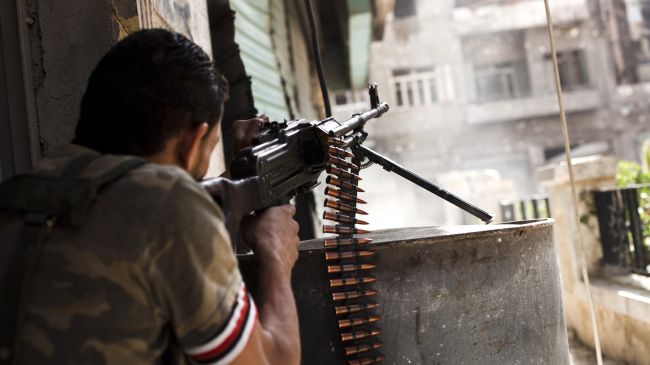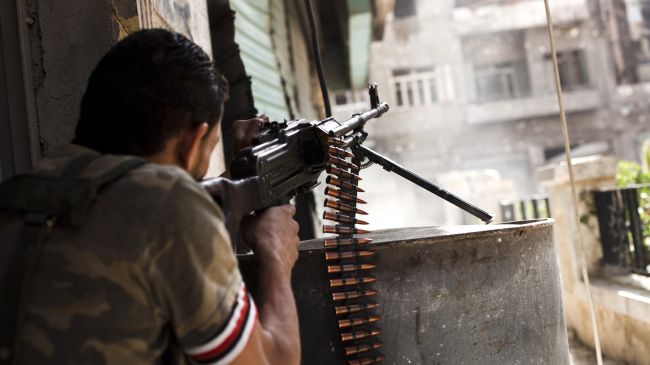 While an international proposal has been made for a truce in Sryia, the insurgents in the Arab country are receiving US dollars and heavy weaponry from their foreign supporters.
The insurgents receive USD 150 a month for fighting against the Syrian government and the money is coming from some foreign states, including Qatar and Turkey, the commanders of the armed groups in the flashpoint city of Aleppo said earlier.
The insurgent commanders recently distributed the first salaries of the armed groups in Aleppo.
Some regional and trans-regional states also provide the armed groups with sophisticated and heavy machine guns to assist them in fighting against the Syrian army forces.
Syria has been experiencing unrest since March 2011. The Syrian government holds some Western countries and their regional allies, including Saudi Arabia, Qatar and Turkey, responsible for arming and funding the opposition and foreign insurgents.
This is while UN-Arab League Special Representative for Syria Lakhdar Brahimi called on the Syrian government and the foreign-backed insurgents to unilaterally declare a ceasefire.
Brahimi held meetings with Syrian President Bashar al-Assad in Damascus on Sunday following his week-long regional tour aimed at finding a solution to the unrest in Syria.
The UN envoy proposed a temporary ceasefire between the Syrian government forces and the insurgents during the four-day Muslim holiday of Eid al-Adha (Feast of Sacrifice) starting on October 26.
The heads of the Arab League and the United Nations have also issued a joint call to the parties involved in the unrest in Syria, urging them to observe the truce.
The Syrian government says it will support the truce proposal only if the Western countries and their regional allies stop supporting and financing the insurgents.