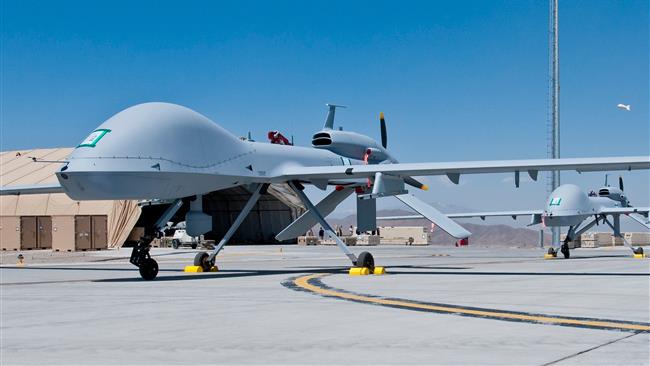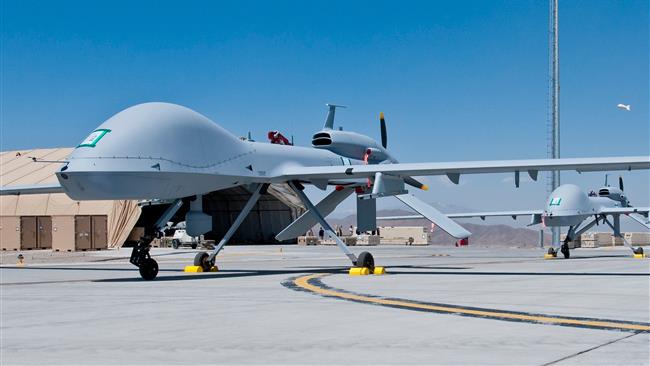 An unmanned aerial vehicle operated by the US military has crashed in southern Somalia near the country's border with Kenya, residents say.
Residents and witnesses said the US drone crashed Monday in a militant-held village in the southern Gedo region.
The volatile region is considered a stronghold of al-Qaeda-linked al-Shabab militants.
Later on Monday, al-Shabab group claimed on their radio station that its militants seized the crashed drone that carried at least six missiles.
The US military has denied the report. Spokesman for the US Africa Command, Chuck Prichard, said on Monday all their "assets in this area are accounted for and we have no indication that any were involved in this reported incident."
The US has been using unmanned airplanes in Somalia and other countries, including Afghanistan, Pakistan and Yemen, to target alleged positions of militants. According to witnesses, the attacks have led to civilian deaths in most cases.
Human rights groups say the US drone strikes have killed many civilians over the past few years in a blatant violation of international law.
Somalia's former defense minister killed in a bomb blast
In a separate development on Monday, Somalia's former defense minister was killed in a car bomb in the capital, Mogadishu.
Muhyadin Mohamed Haji who was the defense minister in 2008 was killed after an explosive attached beneath the driver's seat of his car went off.  Another person was wounded in the attack that took place in a central district of the volatile city.
Sheikh Anbdiasis Abu Musab, al Shabab's military operations spokesman, claimed responsibility for the bombing, saying "we are behind his killing."
The militant group has frequently targeted government officials and lawmakers over the past years.
The east African country has been the scene of deadly clashes between government forces and al-Shabab militants who have frequently staged attacks against government officials and civilians. The Takfiri militants seek to overthrow Somalia's government.