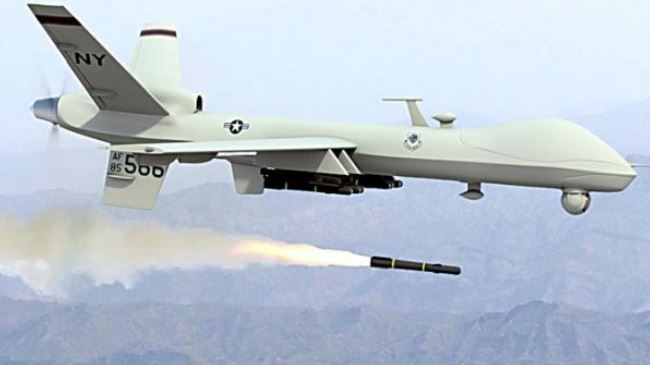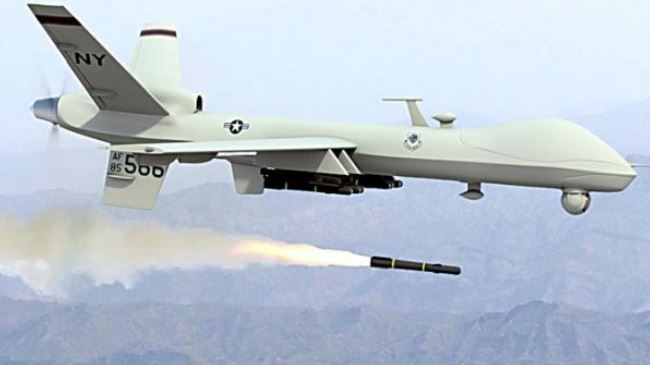 Another US drone attack on Pakistan's northwestern tribal belt has killed at least 15 people amid the ongoing military campaign in the region by Pakistani armed forces.
The strike by the pilotless US aircraft on Wednesday hit the border region of North Waziristan, where government troops have been engaged in fierce fighting aimed at purging the entire area of pro-Taliban militants and their fortifications, according to Pakistani authorities.
"A US drone fired two missiles targeting a militant compound in Zoi Saidgai area, killing at least 15 insurgents," said a high-ranking security official in Miranshah, the main town of North Waziristan.
The local official further noted that following the launch of the army operation in the area, there had been reports of militants moving to Zoi Saidgai from Miranshah and Mir Ali, another key town in the region.
This is while another security official estimated that up to 20 people may have been killed in the drone strike, saying that a dozen Uzbeks were among the casualties. He further asserted that the attack took place around 2:00 am (2100 GMT) while an important meeting was going on in the compound.
Washington claims its drone strikes in Pakistan's tribal region target militant hideouts. Locals, however, argue that civilians are the main victims of such attacks.
The US drone campaign in Pakistan has killed over 2,100 people since 2008.
Meanwhile, the Pakistani military campaign in the area was launched on June 15 following a dramatic attack on Karachi airport by pro-Taliban militants that killed dozens of people.
More than 400 militants and 25 soldiers have been killed in the assault so far, according to the military.
More than 800,000 people have also been forced to flee from North Waziristan due to the assault, with most settling in the nearby town of Bannu.