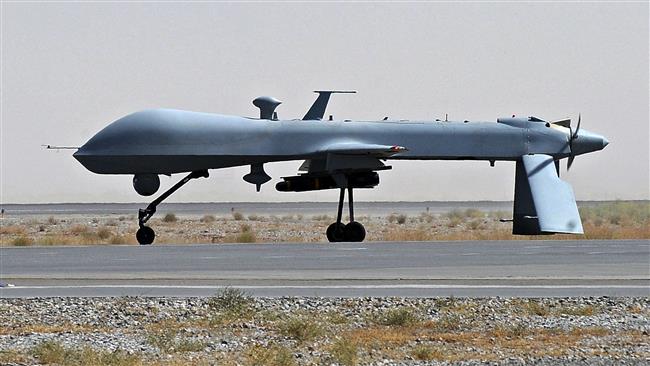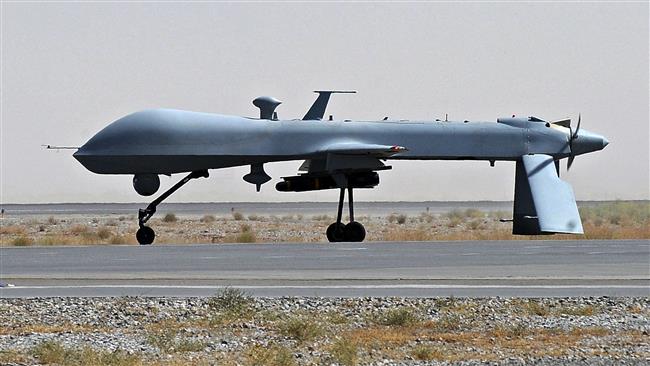 Fresh US drone strikes have claimed the lives of at least 14 people in the troubled eastern part of Afghanistan, security sources say. 
Six of the causalities were caused after a US unmanned aerial vehicle (UAV) targeted a group of people in eastern Paktia Province on Friday.
There were conflicting reports about the identity of those killed in the latest drone strike. Witnesses and local resident say the victims were civilians, but Afghan officials insist that they were all Taliban militants.
The officials also noted that militants were firing rockets against Afghan military forces when the aerial raid happened in the troubled region.
The Taliban militant group has not yet made any comments on the deadly incident.
Later on Friday, eight people were killed in another US drone strike in the eastern Nangarhar Province. No details were immediately available on the second aerial assault.
The US has stepped up its drone campaign across Afghanistan in recent weeks.
On June 05, at least 15 civilians lost their lives in a US drone strike in Alishir district of Khost province near the border with Pakistan. Local residents said the victims were attending the funeral of a local tribesman. Separate drone attacks across Nangarhar had claimed at least 17 lives the day before.
Hundreds of civilians are believed to have been killed in the aerial attacks across various parts of the country over the past few years.
Senior US civilian and military authorities have defended the use of the controversial drone strikes as "self-defense."
Despite Washington's claims that the aerial attacks target al-Qaeda and Taliban militants' hideouts, local sources say civilians have been the main victims of the raids in most cases.
International organizations and human rights groups, however, say the US drone campaign amounts to "targeted killings" that flout international law.
The United Nations (UN) has identified the US as the world's number one country involved in "targeted killings," largely due to its drone strikes in Afghanistan and  Pakistan.
In October 2010, Philip Alston, then UN special rapporteur on extrajudicial killings, said in a report that the aerial attacks were undermining the rules designed to protect the right of life. Alston also voiced serious concerns that the drone killings by the US Central Intelligence Agency (CIA) could develop a "playstation" mentality.