Iran
Middle East
North America
World News
Great Satan US ends last remaining sanctions waivers in Iran nuclear deal
The United States has ended the last remaining sanctions waivers in the Joint Comprehensive Plan of Action (JCPOA) as part of the Trump administration's brutal campaign against Iran.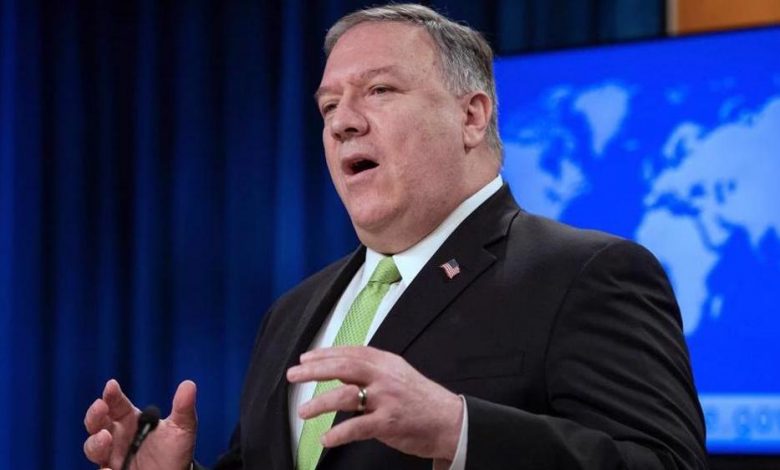 Hawkish Secretary of State Mike Pompeo made the announcement on Wednesday amid Washington's "maximum pressure" campaign against Iranians.
"Today, I am ending the sanctions waiver for JCPOA-related projects in Iran, effective in 60 days," Pompeo wrote on Twitter.
He further repeated his baseless allegations that "Iran's continued nuclear escalation makes clear this cooperation must end."
"Further attempts at nuclear extortion will only bring greater pressure on" Iran, he added.
Pompeo, however, provided a separate waiver for the Bushehr nuclear power plant "to ensure safety of operations" for the next 90 days.
In 2018, President Donald Trump pulled the US out of the internationally backed nuclear deal, negotiated under his predecessor, Barack Obama, three years earlier.
Ever since, the US has renewed the waivers every 60 days, with the last one on March 30.
"We will continue to closely monitor all developments in Iran's nuclear program and can modify this waiver at any time," Pompeo claimed in a statement released by the State Department when announcing the previous sanctions waivers. 
Tehran maintains that its nuclear program is merely peaceful as also asserted by other signatories of the JCPOA, from which the US has withdrawn.
"Iran's scientists need to make a choice: pursue peaceful work outside of the proliferation realm, or risk being sanctioned," the former CIA chief said on Twitter.
The latest measure was welcomed by hawkish Senator Ted Cruz, a Republican, calling it a "critical step toward tearing up the catastrophic Obama-Iran nuclear deal once and for all."
"Enough was enough. Now it's time for the US to finally and irreversibly end what remains of the deal and the benefits that Iran gets from it by invoking the sanctions snapback described in the deal's United Nations resolution," Cruz claimed in a statement. "Unless we do so, the UN arms embargo and ballistic missile bans will inevitably expire, allowing Russia and China to start selling billions of dollars of weapons to Iran."
The arms embargo Cruz was referring to is expected to be lifted in October under the deal.
The US attempt to extend the arms embargo violates UN Security Council Resolution 2231, which has endorsed the nuclear agreement, also backed by Britain, Germany, China, Russia and France.