Human Rights
North America
Great Satan US expands indefinite detention for asylum seekers
The administration of US President Donald Trump has issued an order that could keep thousands of asylum seekers in jail indefinitely while they wait for a resolution of their refugee requests.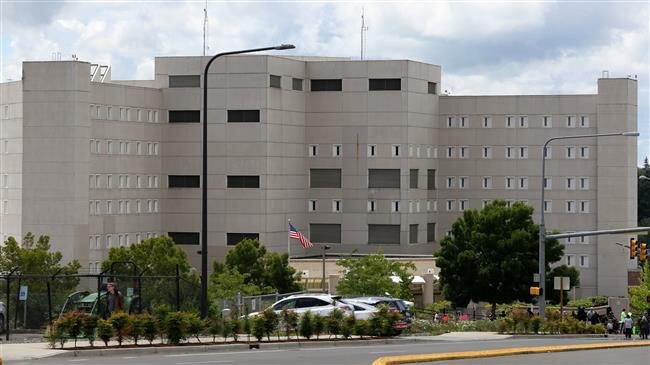 The US Justice Department on Tuesday reversed a 2005 immigration court ruling that had allowed some asylum seekers to ask for bond in front of an immigration judge.
US Attorney General William Barr, who heads the Justice Department, decided that asylum seekers who pass a "credible fear" interview and are facing removal do not have the right to be released on bond by an immigration court judge while their cases are pending.
Typically, an asylum seeker who crosses between ports of entry would have the right to ask a judge to grant them bond for release. Under the new ruling, they will have to wait in detention until their case is adjudicated.
Barr's ruling is the latest instance of the Trump administration taking a hard line on immigration.
The decision by the newly-appointed attorney general applies to migrants who crossed illegally into the United States.
Tens of thousands of mostly Central American migrants cross into the United States annually, seeking refuge.
Trump derides immigrants, raps US asylum law as 'scam'US President Donald Trump slams his country's asylum program as a "scam" and likens Central American immigrants entering the United States to professional mixed martial artists.
This year, the Trump administration implemented a policy to return some asylum seekers to Mexico while their cases work their way through backlogged courts, a policy which has been challenged with a lawsuit.
Michael Tan, from the American Civil Liberties Union, said the rights group intended to sue the administration over the decision, and immigrant advocates decried the decision.