Iran
Middle East
Great Satan US imposes new sanctions on Iranian firms, experts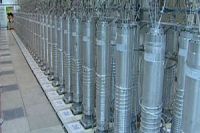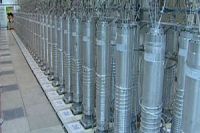 The United States has imposed fresh sanctions on seven Iranian companies and five nuclear experts for contributing to the country's nuclear energy program.
According to Press TV, US State Department spokeswoman Victoria Nuland said on Thursday: "These entities and individuals were designated because they provide the Iranian government goods, technology and services that increase Iran's ability to enrich uranium and/or construct a heavy water moderated research reactor."
The bans, imposed by the State and Treasury departments, will block any American business with the designated firms and people.
Nuland said: "We hope those financial institutions will act in a manner that preserves their access to the US financial system by cutting financial ties to these nuclear support companies."
The fresh sanctions came after the US Senate approved a new round of sanctions against Iran's energy, port, shipping and shipbuilding sectors on November 30 in its latest effort to mount economic pressure on the Islamic Republic over its nuclear energy program.
Iran has been under various sanctions mostly imposed by the United States over the past three decades since the victory of the Islamic Revolution.
Sanctions in the past years have been imposed based on the unfounded accusation that the Islamic Republic is pursuing non-civilian objectives in its nuclear energy program.
Iran vehemently rejects the allegations, noting that as a committed signatory to the Non-Proliferation Treaty and a member of the International Atomic Energy Agency (IAEA), it has the right to use nuclear technology for peaceful purposes.
In addition, the IAEA has conducted numerous inspections of Iran's nuclear facilities but has never found any evidence showing that Iran's civilian nuclear program has been diverted to nuclear weapons production.