Syria
Great Satan US-led airstrikes hit areas near Kobani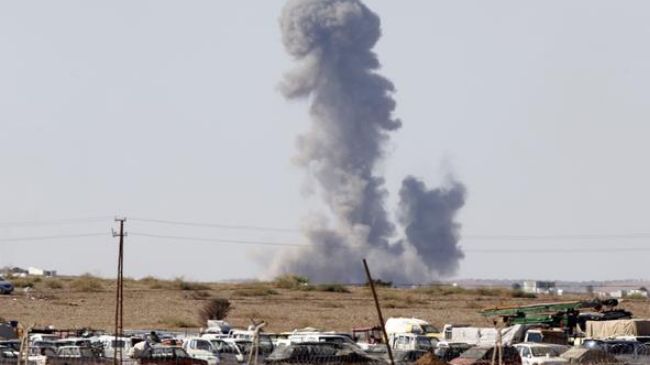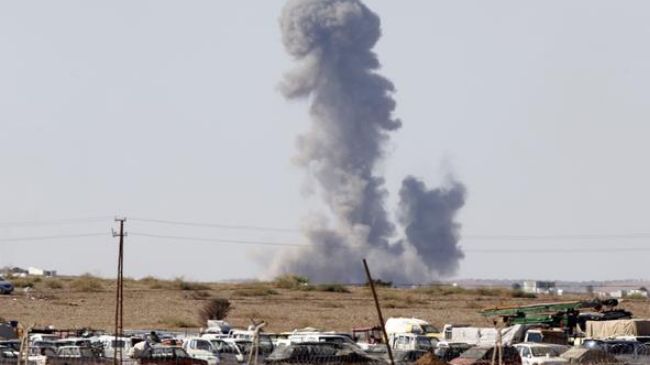 US-led coalition airstrikes on Tuesday hit ISIL positions near the Syrian Kurdish town of Kobani as criticism is mounting against Washington for failing to loosen ISIL grip.
The airstrikes pounded different areas around Kobani, the strategic town near the Turkish border, but ISIL terrorists are further approaching the city.
Also, air raids on Monday struck two fighting positions near Kobani, two tanks near Raqqa, two small ISIL units, two mortar positions as well as a building in Iraq.
However, militants have already seized control of three districts in Kobani and the fighting has spilled over into new areas in the south and the west of the town.
According to a senior US military official, many ISIL targets in Kobani are too close to the Turkish border or Kurdish forces and that makes them difficult targets to strike.
The head of the administration in Kobani says that US-led campaigns are fruitless because they have failed to prevent ISIL militants from advancing toward Kobani.
Kobani and its surroundings have been under attack since mid-September, with ISIL militants capturing dozens of nearby Kurdish villages.
The intense fighting for the strategic town has forced nearly 200,000 people to take refuge in Turkey.
ISIL militants made swift advances in much of northern and western Iraq over the summer, after capturing large swaths of northern Syria.
Since September 23, the US and several of its Arab allies– Saudi Arabia, Bahrain, Qatar, Jordan and the United Arab Emirates, — have been conducting airstrikes against ISIL inside Syria without any authorization from Damascus or a UN mandate.