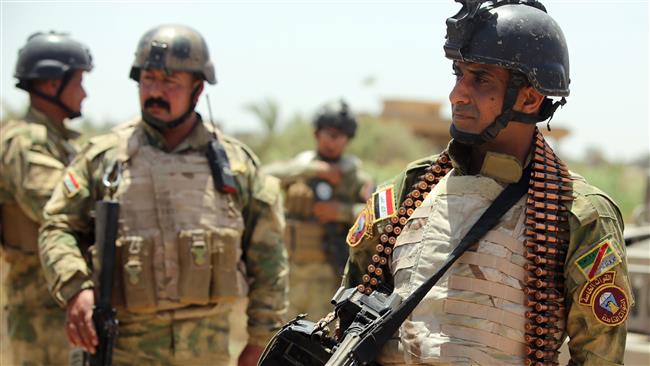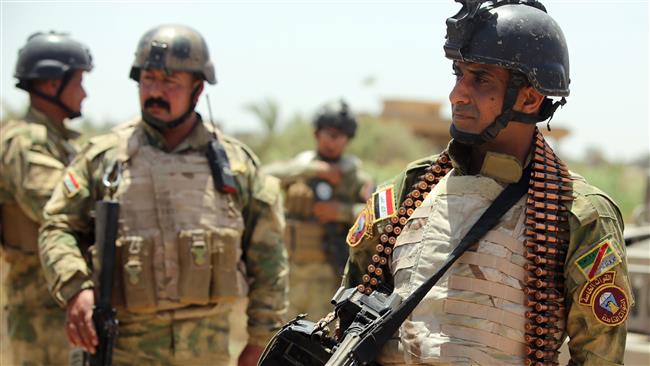 At least six Iraqi soldiers have been killed and eight others injured in a US-led airstrike on a military base southeast of the central city of Fallujah.
Iraqi media quoted an unnamed Iraqi security source as saying that the attack was carried out on Saturday in the strategic western province of Anbar.
On June 3, US-led strikes also reportedly targeted a residential area in Hawija District of the northern province of Kirkuk, razing 30 houses to the ground and killing some 70 Iraqis, including women and children. The district is under the control of the ISIL Takfiri terrorists.
Lieutenant General John Hesterman, the US commander of the air campaign against alleged ISIL positions in Iraq, claimed on Friday that US warplanes launched airstrikes 100 times on Iraqi forces, because they were indistinguishable from ISIL from the air.
The administration of US President Barack Obama has been under fire for the campaign in Iraq.
The US military and its allies have been conducting airstrikes against the terror network since last year.
After the ISIL terrorists took control of Anbar's provincial capital of Ramadi in May, they seized hundreds of US-made weapons.