North America
Great Satan US Navy aircraft with 11 aboard crashes in Philippine Sea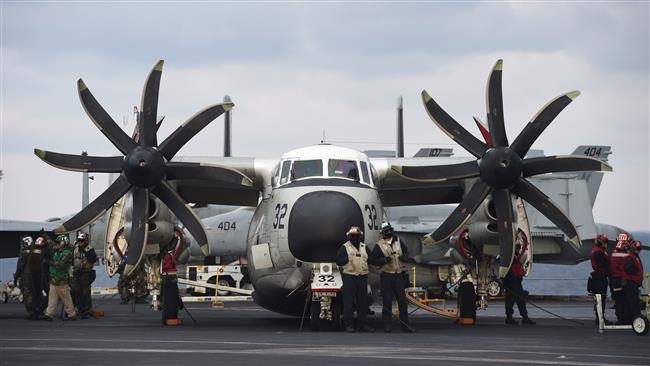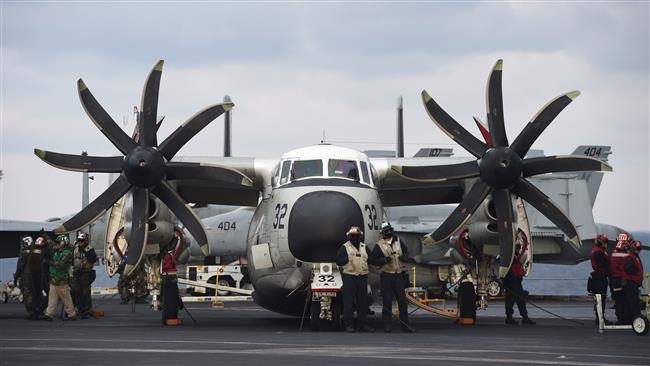 Rescuers have rescued eight people and returned them to safety south of Japan after a US Navy aircraft with 11 people on board crashed into the Philippine Sea, the US military said.
"A United States Navy aircraft carrying 11 crew and passengers crashed into the ocean southeast of Okinawa," according to the statement issued on Wednesday.
"The aircraft was en-route to the US Navy aircraft carrier USS Ronald Reagan (CVN 76), which is currently operating in the Philippine Sea," it added.
The military said that "personnel recovery is under way," noting "their condition will be evaluated by" the medical staff aboard USS Ronald Reagan.
The cause of the incident is not known, but according to Japanese Minister of Defense Itsunori Onodera, who said he had been informed by the US Navy, the crash may have been a result of engine trouble.
The military has not released the names of the crew and passengers aboard the plane.
The plane was a C-2 Greyhound that has been in operation for more than five decades and is due to be replaced by the long-range tilt-rotor Osprey aircraft.
The aircraft carries personnel, mail and cargo from mainland bases to carriers out at sea.
This is the latest accident to hit the US armed forces in East Asia.
In August, ten US Navy personnel were killed when the USS John McCain collided with a tanker off Singapore.
Two months earlier, seven other Navy sailors were killed after the USS Fitzgerald and a cargo ship crashed into each other off Japan.
The US military has been present in the western Pacific and currently has tens of thousands of troops and hundreds of pieces of hardware stationed in Japan and South Korea.