North America
Great Satan US police engaging in shoot to kill activities: Journalist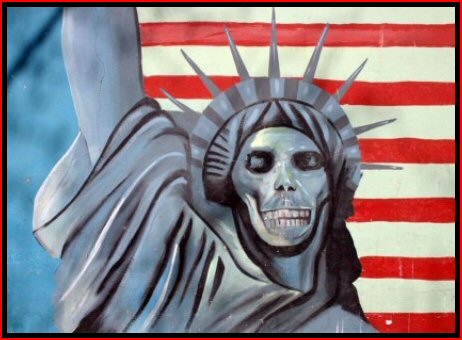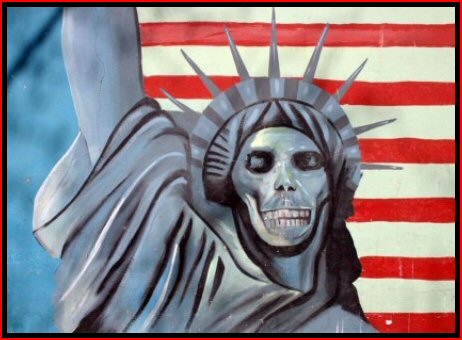 The shooting of a 13-year-old African American boy by Baltimore police for carrying a toy gun on Wednesday illustrates a policy of shoot to kill by law enforcement in urban areas across the US, a black activist and journalist in Detroit says.
"Here again, we have the process of police, within urban areas, overreacting, engaging in shoot to kill activities without a proper assessment and analysis of the actual situation," said Abayomi Azikiwe, editor at the Pan-African News Wire.
"What we want to see in the United States is vigorous action by the US Congress, by the White House to in fact halt these kinds of extrajudicial killings on the part of the police," Azikiwe said in a phone interview with Press TV on Thursday.
"This is a nationwide problem, it's not just centered in Baltimore or other individual cities," he added. "This has to stop, otherwise there will not be any real peace and social stability inside the United States."
Baltimore police are investigating the shooting of a 13-year-old boy who they say ran from them after they spotted him carrying what appeared to be a gun Wednesday afternoon, Police Commissioner Kevin Davis told reporters Thursday.
The teen was walking down the street with what appeared to be a Beretta 92FS semi-automatic pistol when two detectives from the police department's intelligence section asked him to stop, Davis said.
The teen ran and the officers chased him, one shooting him somewhere in the lower extremities, Davis said. The commissioner said he did not know how many shots were fired or how many struck the teen. He said the teen's injuries are non-fatal.
The teen's mother told police that her son left the house with what she described as a BB gun, Davis said.
The shooting comes a little over a year after the anniversary of the death of Freddie Gray, a 25-year-old African American man who died a week after he fell into a coma while being transported by a police van in Baltimore.