Africa
World News
Great Satan US preparing for attacks in Libya to kill militants suspected of envoy killing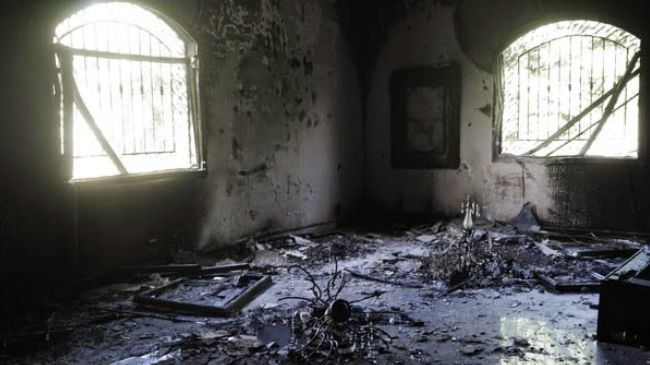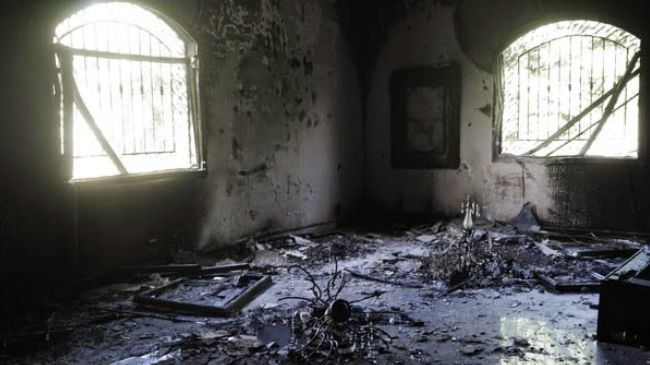 The US is preparing for military operations to kill or capture militants suspected of involvement in the killing of US diplomats in Libya during an anti-American protest at the US Consulate in Benghazi.
"The top-secret Joint Special Operations Command is compiling so-called target packages of detailed information about the suspects," The New York Times reported Wednesday, quoting "senior [American] military and counterterrorism officials.
"Working with the Pentagon and the CIA (spy agency)," the report adds, "the command is preparing the dossiers as the first step in anticipation of possible orders from President [Barack] Obama to take action against those determined to have played a role in the attack."
Possible military options, the report notes, would include "drone strikes, Special Operations raids like the one that killed Osama bin Laden and joint missions with Libyan authorities."
The report also points out the decision by American officials come as the "weak Libyan government" seems incapable of detaining or even questioning those suspected of involvement in the reported attack that came amid angry demonstrations at the American diplomatic post in reaction to the publication of a US-made anti-Islam video that grossly insulted highly revered Prophet Mohammad (PBUH).
The development comes nearly a month before US presidential election in early November as the Obama administration has come under increasing criticism by the rival Republican Party and its presidential nominee Mitt Romney over intelligence failures prior to the incident, including fresh accusations that repeated pleas for more security at the Benghazi compound had been ignored.
Any American military action inside Libya, however, would "risk casualties and almost certainly set off a popular backlash," according to the US daily, as anti-American protest rallies still continue in many Muslim countries in reaction to US justification of the film's release under the pretext of its free-speech rights, ignoring clear exceptions to the constitutional right that, for example, prohibits the use of the right to shout 'fire' in a crowded movie theatre.
US officials originally described the Benghazi incident as "spontaneous" but later claimed that it was an act of terrorism with links to al-Qaeda.
Meanwhile on Friday, the same daily emphasized in a report that US fears about lack of security for Americans in Libya have kept FBI intelligence agents and investigators from visiting the US consulate in Benghazi, forcing them to attempt to piece together the circumstances of the deadly attack on the diplomatic post from over 400 miles away in Tripoli.