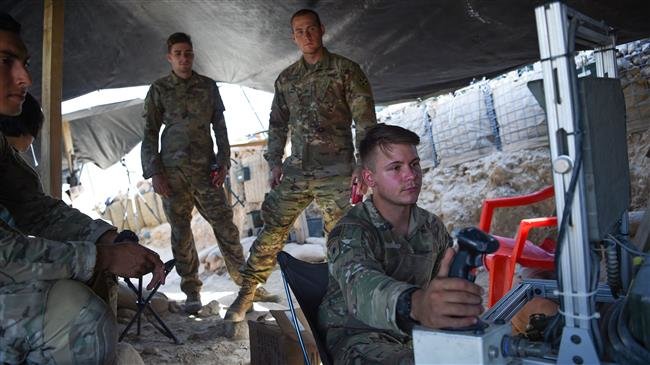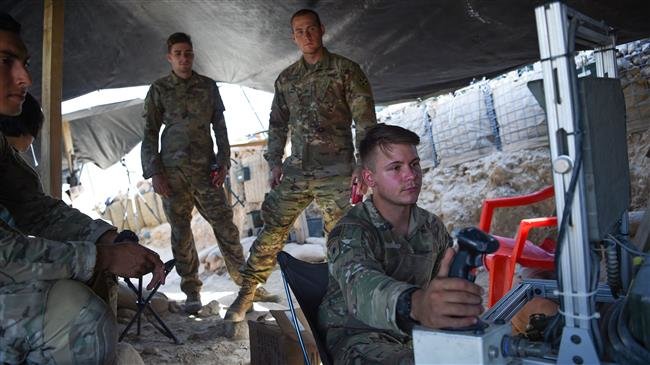 A US soldier has been killed in Afghanistan, bringing the death toll of the American forces in the war-torn country to nine this year.
A statement by the NATO mission said a service member was killed Saturday, becoming the second US soldier to be killed in Afghanistan this month.
The identity of the soldier and details were not immediately released, but the death came amid a spate of so-called "insider attacks" that have rattled foreign troops in Afghanistan.
According to Reuters, mayor of North Ogden in Utah state Brent Taylor was shot dead in an apparent insider attack in Kabul on November 3.
In October, one NATO personnel was killed in western Herat province and another in southern Kandahar where a high-level security meeting was attended by top US commander General Scott Miller.
More than 2,400 American forces have been killed in the country since the United States and its allies invaded Afghanistan as part of Washington's so-called war on terror in October 2001.
According to the Pentagon, there are about 14,000 troops, mostly from the US and NATO countries, in Afghanistan for "advice and assist mission."
US President Donald Trump had promised to pull out troops from Afghanistan, but he unveiled a revamped Afghan strategy last August, which increased troop levels.
The United States is desperately trying to make itself look good in Afghanistan years into a devastating war, a New York Times report shows.
Taliban militant group's five-year rule over at least three quarters of Afghanistan came to an end following the US invasion, but Washington has so far failed to end Taliban's militancy campaign and has been seeking truce with the militants.
While Washington constantly claims that Taliban is on the run and keeps losing ground, a review of the group's surge in various parts of Afghanistan proves otherwise.
The Taliban have strengthened their grip over the past three years, with the government in Kabul controlling just over 50 percent of the country, down from 72 percent in 2015, according to a US government report.
Last year, the militant group has held more Afghan lands than at any time since the US invasion. The Taliban killed some 200 Afghan police officers and soldiers in just a week last month'
More than 17 years since the start of the conflict, the US is ratcheting up efforts to engage the militants in peace talks.
New US envoy Zalmay Khalilzad is spearheading efforts to strike a peace deal with the Taliban before Afghanistan's April presidential election.