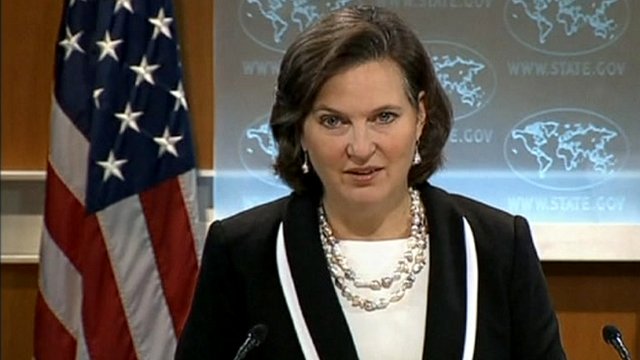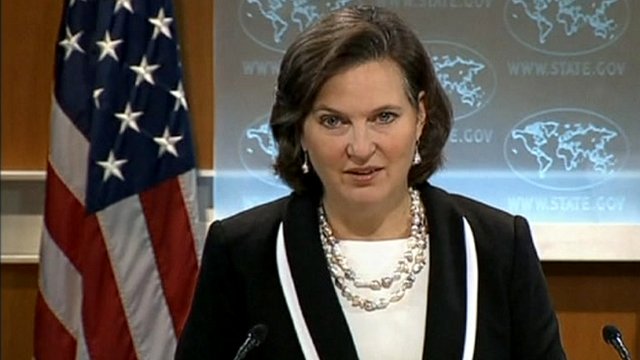 Washington voiced opposition on to any political vacuum in Lebanon, after calls from March 14 for the government to resign. However it said the United States supports building a new government.
US State Department spokeswoman Victoria Nuland said Washington backed efforts by President Michel Sleiman and other leaders to build an effective government.
"President Sleiman is engaged in discussions with all parties to form a new government," she said. "We support that process.
"In the interim, we don't want to see a vacuum," she added.
March 14 urged Prime Minister Najib Miqati to resign, following the blast that killed Internal Security Forces Information Branch Chief Wissam al-Hasan.
Lebanon falls in utter chaos following Sunday's funeral of Hasan, as March 14 calls to storm into the Grand Serail and al-Mustaqbal (Future) militants and partisans blocked roads across the country.