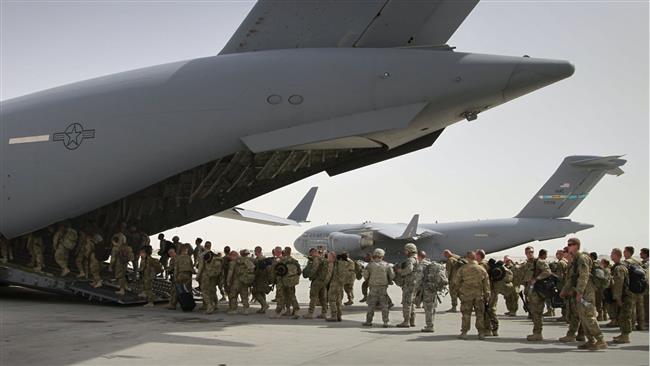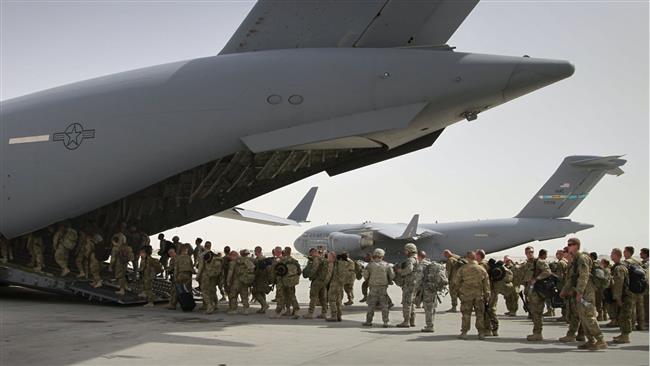 The United States is reconsidering plans to withdraw nearly all American troops from Afghanistan by the end of next year.
President Barack Obama is expected to announce his new plan next week for slowing down the pace of troop drawdown between now and the end of 2016.
Obama is meeting with Afghan President Ashraf Ghani next week in Washington.
The White House said Friday the plan is part of an effort to ensure Afghan forces are able to maintain security in their country.
Along with Obama and Secretary of State John Kerry, Ghani is set to meet with Defense Secretary Ashton Carter and Treasury Secretary Jacob Lew as well as with members of Congress.
The new withdrawal plan will not require troop levels to fall to about 5,000 by the end of this year, a pledge the US president made last May when he laid out a schedule for ending the 14-year war.
US officials said the Obama administration is abandoning that commitment and is poised to keep many of the 9,800 troops currently in Afghanistan well into next year.
Ash Carter and other Pentagon leaders appear increasingly confident that the US military will keep a robust military presence in Afghanistan beyond year's end.
Earlier this week, President Obama reviewed recommendations on the withdrawal timeline put forth by General John Campbell, the top US commander in Afghanistan.
In testimony before the Senate Armed Services Committee last month, Gen. Campbell said there was evidence the ISIL terrorist group was recruiting in Afghanistan and that some Taliban members were declaring allegiance to the Takfiri group.
Members of Congress, including Sen. John McCain, Republican of Arizona and the committee's chairman, have also warned against a sharp decrease in force levels this year.