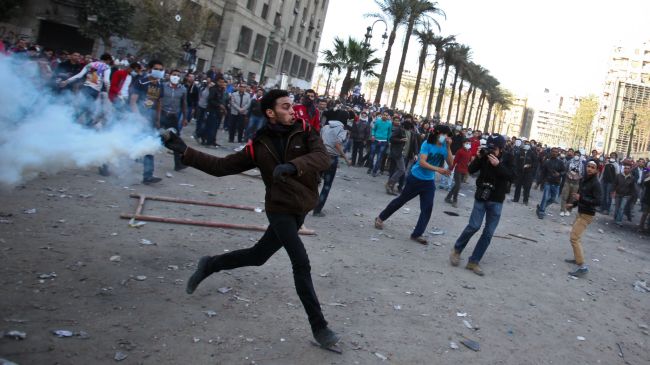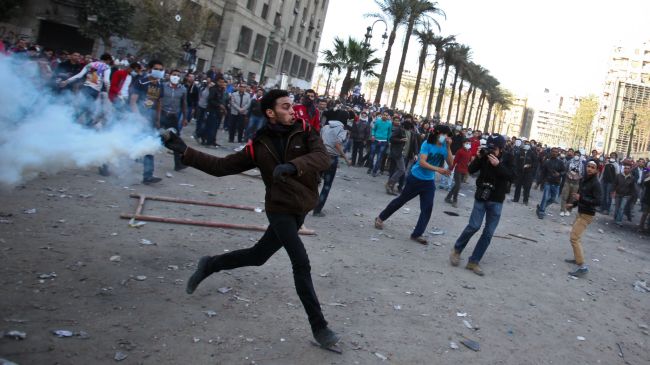 The British Embassy in Cairo has suspended its public services, as clashes continue for the fourth consecutive day between Egyptian protesters and the police forces.
"The British Embassy will be closed to the public on 27 January 2013," said a post on the official website of the UK diplomatic mission.
The US Embassy in Cairo, which is located near Tahrir Square, has also suspended its services to the public on Sunday because of security concerns.
"Due to security situation around embassy today, our public services will be closed, including visas, American Citizen Services, and IRC," the embassy said on its official Twitter account on January 27.
Anti-government demonstrations started in the North African country on Thursday on the second anniversary of the revolution that toppled longtime dictator Hosni Mubarak in 2011.
Many Egyptian cities, including Cairo, Alexandria, Suez and Port Said were the scene of clashes over the past days, and at least 41 people lost their lives.
The protesters called for a new constitution and demanded the incumbent President Mohamed Morsi live up to his election promises.
At least 32 people lost their lives in Port Said on Saturday alone during protests and riots provoked by a court verdict that sentenced 21 people to death for a deadly stadium event last year.